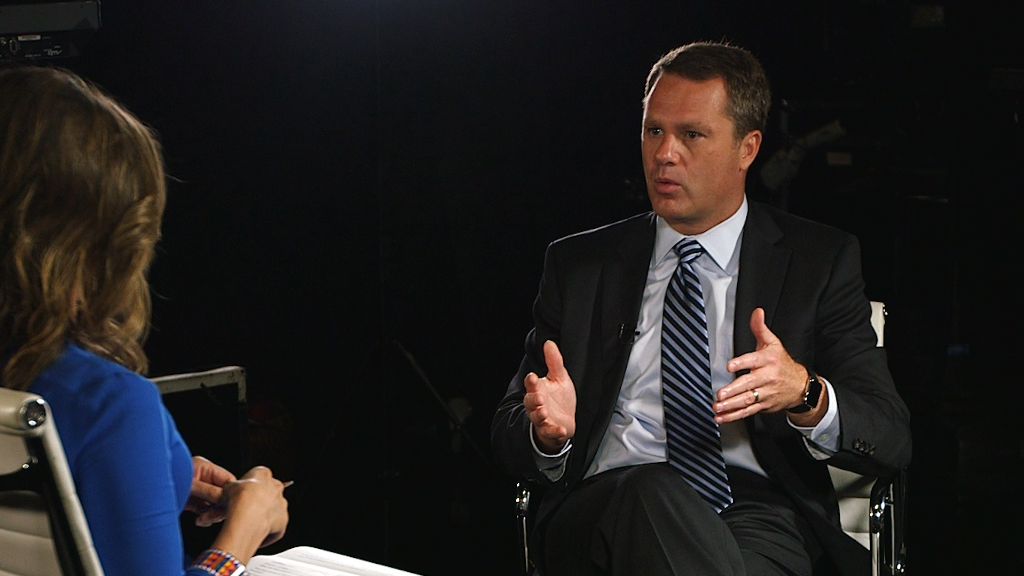 The strong U.S. dollar is great for Americans traveling abroad. For a global retail giant like Walmart, it's painful.
The company reported quarterly earnings Tuesday of $120.2 billion, barely higher from last year.
Walmart (WMT) also adjusted its previous guidance for full-year earnings per share: It now expects them to end up between $4.40 and $4.70, down from $4.70 and $5.05.
Profits will be "pressured for the remainder of the year," said Carol Schumacher, Walmart's investor relations vice president.
Other factors that hurt earnings were wage hikes the company put in place earlier this year, and an increase in employees' hours. Both are investments that will help its business in the long run, Schumacher said.
Hourly wage increases hit Walmart's profits last quarter as well. The company announced in February that it would raise the minimum hourly pay for its workers to $9.
Walmart's stock was down nearly 3%.
On the bright side, the company reported a 16% jump in online sales last quarter, as it tries to compete with e-commerce giants like Amazon (AMZN).
"Whilst we believe that this growth rate should be somewhat higher given Walmart's more embryonic stage of development in the online space, the numbers are steadily and consistently moving in the right direction," Neil Saunder, the CEO of retail analyst company Conlumino said in an email.