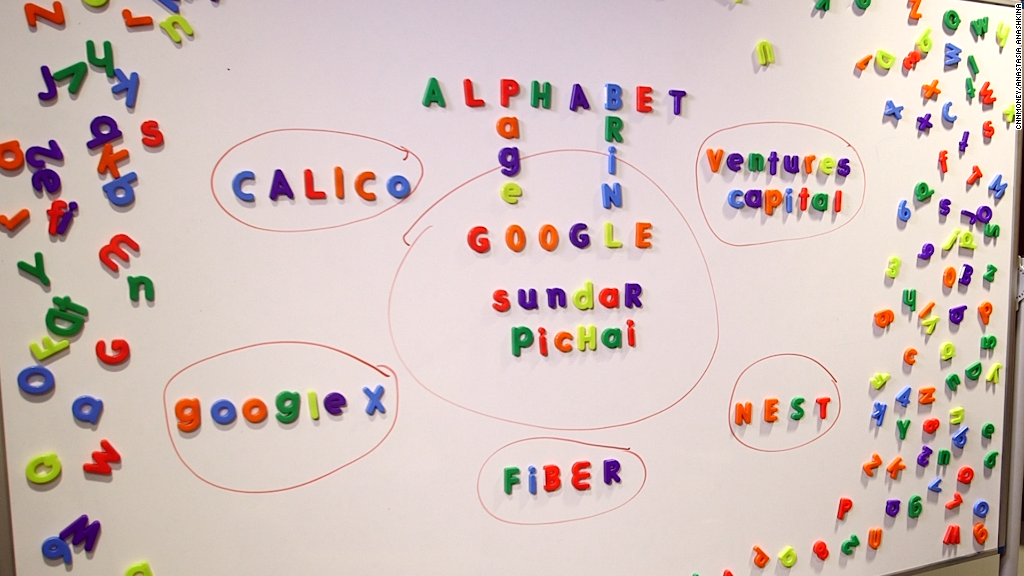 Routers are about as easy to set up as Ikea furniture, and as reliable as drug store umbrellas.
Google (GOOGL) wants to cure our dread with OnHub, its new Wi-Fi router.
Interestingly, one of the primary selling points of the OnHub is that it looks good. The OnHub has a sleek black body -- kind of like the Echo, Amazon's virtual assistance gadget.
Most people don't consider aesthetics when buying a Wi-Fi router. But Google's OnHub was designed to be pretty for a very good reason.
"Many of us keep our router on the floor and out of sight, where it doesn't work as well," Trond Wuellner, a Google product manager, said on Tuesday. "We replaced unruly cords and blinking lights with internal antennas and subtle, useful lighting, so you'll be happy placing OnHub out in the open, where your router performs its best."
Besides looking good so you get a good signal, the OnHub has some other clever features:
--You can set up and control the router with a new app called "Google On," which works on Android phones and the iPhone.
--You don't have to get on a specific laptop or computer to diagnose or fix problems.
--Instead of several blinking lights, there is just one light that will display two colors: green means everything's OK, and orange means something's wrong.
The OnHub looks for the best channel for the fastest connection. Internal software automatically steers it "to avoid interference," Wuellner says.
OnHub can also connect to other devices using Bluetooth.
Google On will also show you how much bandwidth your devices are using, and even let you set a particular device to get the fastest speed. That means the OnHub can ensure that when your smartphone is using up big bandwidth by downloading app updates, your Netflix video keeps running smoothly on your Chromecast, Apple TV or Roku.
Best of all, the app will display your network's password with one tap so you can share it with other people.
Wuellner says that Google will update the OnHub with new features and security upgrades automatically.
Ultimately, the company hopes it will become the main hub for all the wireless devices in your home.
Pre-orders began on Tuesday through Amazon (AMZN), Wal-Mart (WMT), and the Google Store. In a few weeks, OnHub will also be on sale in stores in the U.S. and Canada.
The OnHub costs $200.