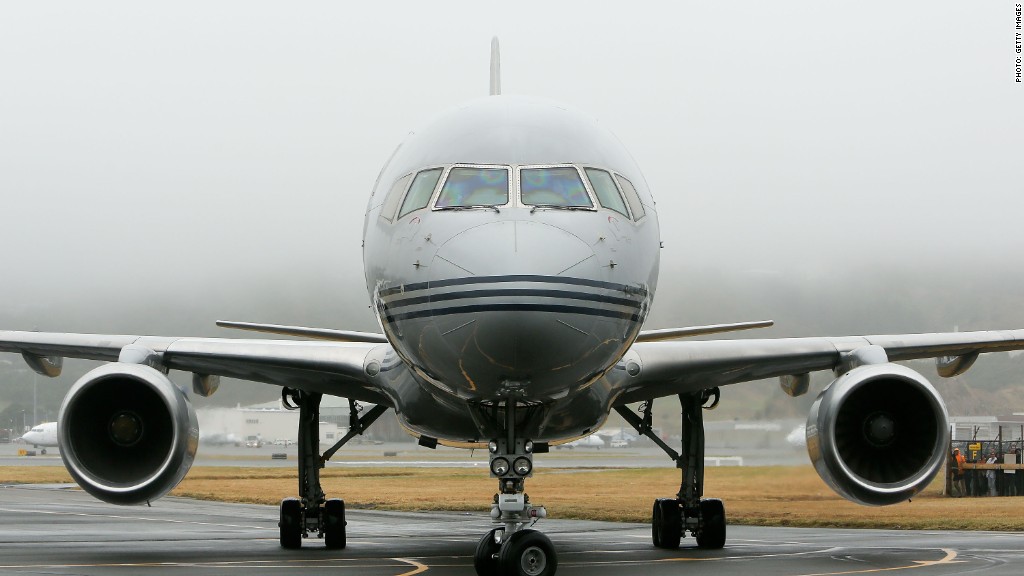 Looks like the bare-bones ticketing option is spreading beyond low-cost carriers.
Airliners like Spirit (SAVE) and Allegiant (ALGT) are known for offering low fares that charge additional fees for some amenities that come standard on other airlines. But Delta has also been getting in on the pricing structure with its "Basic Economy" tickets.
These tickets are cheaper than Delta's standard economy tickets, but the savings come at a cost: no seat assignment until after check-in, you're in the last boarding group and they can't be changed.
Related: Airline complaints soar. Here's why
The savings vary depending on the length of the flight, but the tickets tend to cost around $20-$40 less than Main Cabin tickets, according to Delta (DAL) spokesperson Anthony Black. Main Cabin tickets are what used to be the standard economy class tickets.
"A lot of customers literally only want a seat on the plane," Black said.
Basic Economy ticket holders will still earn frequent flier miles for their trip, Black said, but they can't pay for upgrades.
When selecting these fares, travelers are presented with a list detailing the restrictions.
The airline first started offering Basic Economy tickets in 2013, but they've expanded and are now available in 500 markets. Black said he expects the expansion to continue.
All passengers will still get complimentary beverages and snack when offered and can get free movies to stream on mobile devices, Black added.
Related: How to upgrade to a private jet for $300
Airplane ticket prices have been on the rise since last year. The average ticket price for domestic travel increased 1.7% to $388 in the first quarter of this year compared to the same time last year, according to the Department of Transportation.