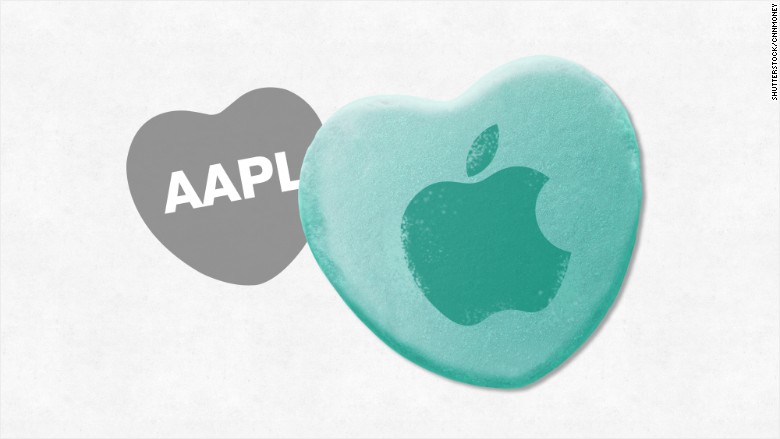 Apple $200 billion cash hoard, combined with its now $69 billion in annual free cash flow, often doesn't get the credit it deserves.
The company has proven to investors it is willing to aggressively return a good chunk of this cash to shareholders through dividends and repurchases, with a heavy emphasis on the latter.
Consistently using its cash as a tool to build significant shareholder value, Apple's ongoing share repurchases could be the stock's most critical catalyst.
Since Apple (AAPL) began repurchasing shares in late 2012, the company's total share count has been reduced by about 13.3%. But, going forward, by how much can Apple realistically continue to reduce its share count?
Cash available for repurchases
While Apple's cash has continued to grow, even as the company pays out dividends and repurchases shares, it's important to note that much of it is held overseas. Likely unwilling to bring meaningful sums of this money back to the U.S. in order to avoid repatriation costs, the company can't use all this cash for dividends and repurchases. Currently, 89% of Apple's cash, or $181 billion, is held overseas.
Related: Is FedEx Stock a Buy?
But Apple's significant reliance on overseas cash doesn't stop it from tapping into its value. Wielding its hefty balance sheet as collateral, Apple can easily raise capital through low-interest debt and then use this debt to fund further dividend payouts and repurchases -- and this is exactly what the company has been doing.
By tapping into debt markets, Apple is able to spend $45 billion a year on repurchases. And with Apple's annual free cash flow on the rise, this figure could rise in the future.
Related: #EpicFail: Twitter falls below $26 IPO price
What will Apple's share count be in five years?
With no reason on the horizon for Apple's annual free cash flow to take a hit in the coming years, it's quite possible that Apple could reduce its share count by $45 billion every year for the next five years. But what, exactly, would this do to Apple's share count?
Assuming the average purchase price for Apple shares over the next five years is about $150, up 28% from where shares are trading today, total share count could be reduced from about 5.7 billion today to 4.2 billion in five years, or by 26%. In other words, Apple's earnings per share could realistically grow about 5% annually over the next five years from repurchases alone -- not bad for a market leader trading at just 13.5 times earnings.
Related: In retail, Amazon wins while everyone else loses
While it's always possible forecasting Apple to repurchase $45 billion worth of its own shares annually over the next five years will turn out to be too aggressive, there's just as much of a chance that it could pan out to be too conservative. Combining Apple's current free cash flow levels of $69 billion annually with its $200 billion plus cash hoard, the company has the balance sheet to support even higher levels of repurchases over the next five years than $45 billion.
Related: Media stocks are sliding
To be fair, the average share price for repurchases of Apple stock over the next five years could end up being much higher than $150. But whatever the actual average purchase price turns out to be, it's likely the impact of repurchases on Apple's EPS growth annually could be in the range of 2% to 7%, annually, over the next five years. And there are very few publicly traded companies in history about whom a statement like this could be made.
--Daniel Sparks owns shares of Apple. The Motley Fool recommends and owns shares of Apple.
Sponsored content from The Motley Fool:
4 in 5 Americans Are Ignoring Buffett's Warning
Tiny Company Powering Apple's Biggest Hits