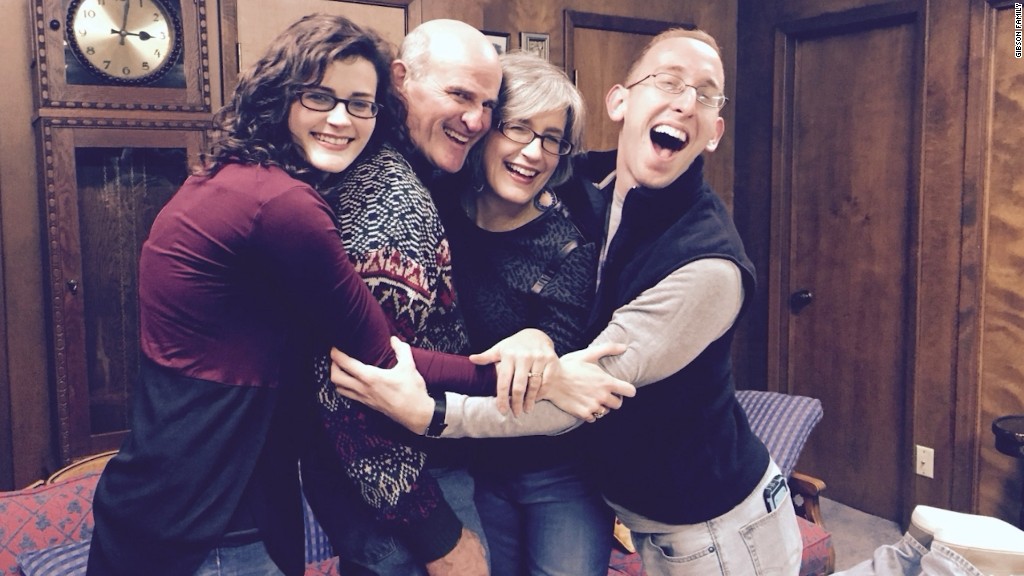 Hackers have made public the private information of millions of users of Ashley Madison, which promotes itself as the go-to website for infidelity. Its motto: "Life is short. Have an affair."
The hackers have also released financial information about the company that runs it, Avid Life Media, and the emails of its CEO.
Here are the latest developments in the Ashley Madison hack. Last updated: September 11, 2015 (11:34 am ET).
1. 11 million Ashley Madison passwords were uncovered by a password-cracking squad known as CynoSure Prime, after they discovered half of customers' login information was not properly secured.
2. Noel Biderman, the CEO of Ashley Madison's parent company Avid Life Media Inc., stepped down on Friday, August 28.
3. Avid Life Media, which is based in Toronto, is offering $500,000 (Canadian dollars) to anyone with information that leads to the identification of the hackers.
4. Toronto Police are investigating two suicides they say may be linked to the hack. In the United States, a San Antonio police captain ended his life days after his information was exposed, but the San Antonio Police Department would not comment on whether it was linked to the leak. Baptist leader John Gibson committed suicide on August 24, six days after learning that his name was on the list of exposed Ashley Madison customers.
5. Emails and other private information of some 15,000 U.S. government workers are exposed. Among them: Multiple Department of Justice lawyers and an IT specialist for the Department of Homeland Security who used personal email accounts but accessed government computer servers.
6. The government accounts include some with .mil emails. Adultery is against the Code of Conduct for members of the U.S. armed forces. Defense Secretary Ash Carter says on August 20 that the Pentagon is investigating.
7. Spammers try to extort people whose information was made public. One group, for example, sends emails to Ashley Madison users demanding one bitcoin (around $225) to prevent information from being shared.
8. Several people directly affected by the data breach tell CNNMoney the stolen documents contain information that will be used in divorce proceedings. Exposed customers are concerned about getting fired from their jobs.
9. Avid Life Media tries to stop the spread of the leaked data. It issues copyright takedown notices to multiple sites that hosted or linked to stolen information, including Twitter.
10. The hackers release their third batch of stolen information on August 21, fixing a file containing Avid Life Media CEO Noel Biderman's emails that had been corrupted.
11. Information containing Biderman's emails is released on August 20, but the file becomes corrupted so it can't be fully accessed by the public.
12. Two Canadian law firms say on August 20 that they have filed a $760 million suit against Avid Life Media. The lead plaintiff is described as a "disabled widower" who briefly joined the site after the death of his wife but never met anybody in person.
13. The stolen database of people who used Ashley Madison makes its way to the Web on August 19, making it easily searchable on several websites.
14. The first data dump is discovered on August 18. The hackers post the names, partial credit card numbers, email and physical addresses, and sexual preferences of 32 million customers on the so-called Dark Web, meaning they are public but hard to find for ordinary Internet users.
15. The hack is revealed by security expert Brian Krebs in a blog post on July 16. Hackers calling themselves the "Impact Team" say they will release sensitive data if the site is not shut down. Avid Life Media says on July 20 it is working with law enforcement in the United States and in Canada, where the company is based. "The criminal, or criminals, involved in this act have appointed themselves as the moral judge, juror, and executioner, seeing fit to impose a personal notion of virtue on all of society."
Check out our cybersecurity Flipboard