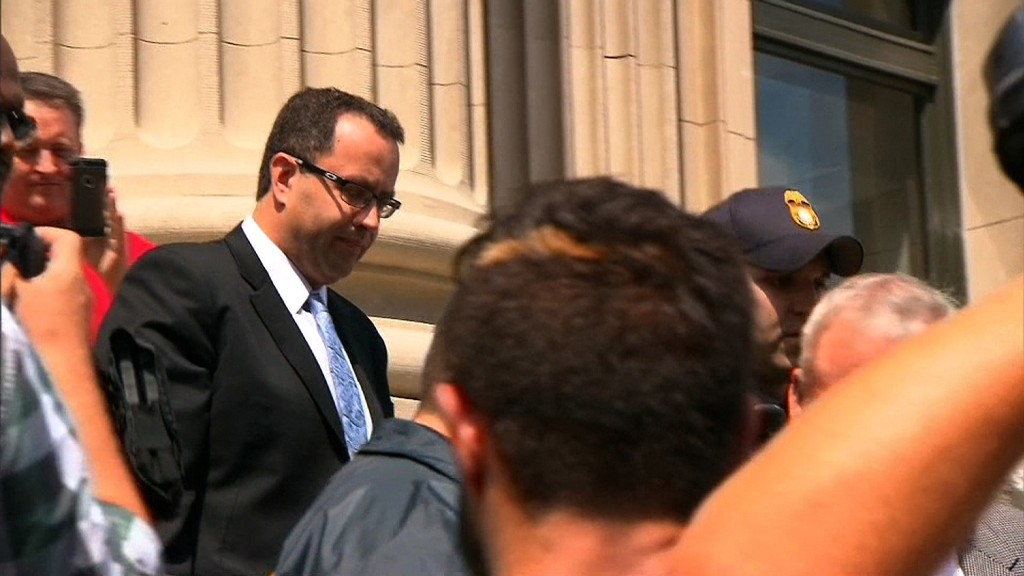 Jared Fogle's decision to plead guilty to child porn and sex abuse charges has drawn attention to questionable practices at the foundation he started to combat childhood obesity.
The Jared Foundation appears to have spent less than a quarter of the money it promised on those worthwhile efforts, according to tax documents.
The charity raised $650,000 between 2008 and 2013, the most recent year for which it has filed tax returns. But it donated just $145,647 to fight obesity in that same time period.
In fact, the foundation paid out more to its director, Russ Taylor, who is listed as a co-conspirator in Fogle's indictment, than it spent promoting the health of children. He earned $40,000 a year for a total of $180,000 through 2013. He remained director for another year and a half, until he was arrested on child porn charges early this year.
It also spent $20,000 on a golf tournament and another $12,000 on meals and entertainment in 2008, but tax records don't disclose how the rest of the money was spent in subsequent years.
Related: A long history of pitchmen gone bad
The foundation's spending habits are a relatively small transgression compared to Fogle's more serious problems.
Fogle battled obesity himself as a child until he lost 245 pounds eating Subway twice a day in college. That feat made him the center of Subway's marketing campaign starting in 2000.
In 2008 Fogle announced that the Jared Foundation, which he had started two years earlier, would give $1 million a year to 50 schools to promote healthy eating for kids. He pledged another $1 million to education programs for families.
But the Jared Foundation's largess missed that mark by a long shot.
Related: How Jared turned Subway into a quiet fast food giant
"There's a mismatch there between what's promised and what's produced," said Daniel Borochoff, president of CharityWatch. "People need to be wary of celebrity charities," he said. "Often times it is more about image enhancement than about actual charitable work."
And even though Fogle's Subway gig made him a millionaire several times over, he didn't personally donate much to the charity that bore his name, according to records.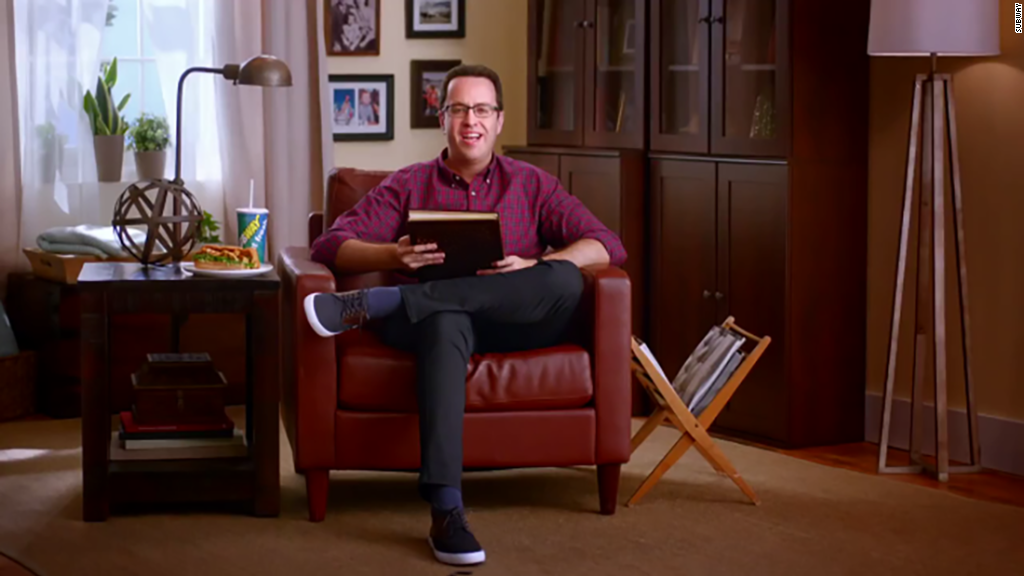 A group of foundation insiders that included Fogle gave a total of $128,787 to the cause from 2008 to 2013, or about 20% of the funds it raised. The documents don't disclose exactly how much each individual contributed.
"You would hope he would contribute more than that himself," said Borochoff. "He's the one getting all the credit."
Fogle's criminal attorney did not return a phone call seeking comment about the foundation's activities.
Fogle has to pay his 14 victims $100,000 each and will go to prison for between five and 12-1/2 years. Subway has also fired him.