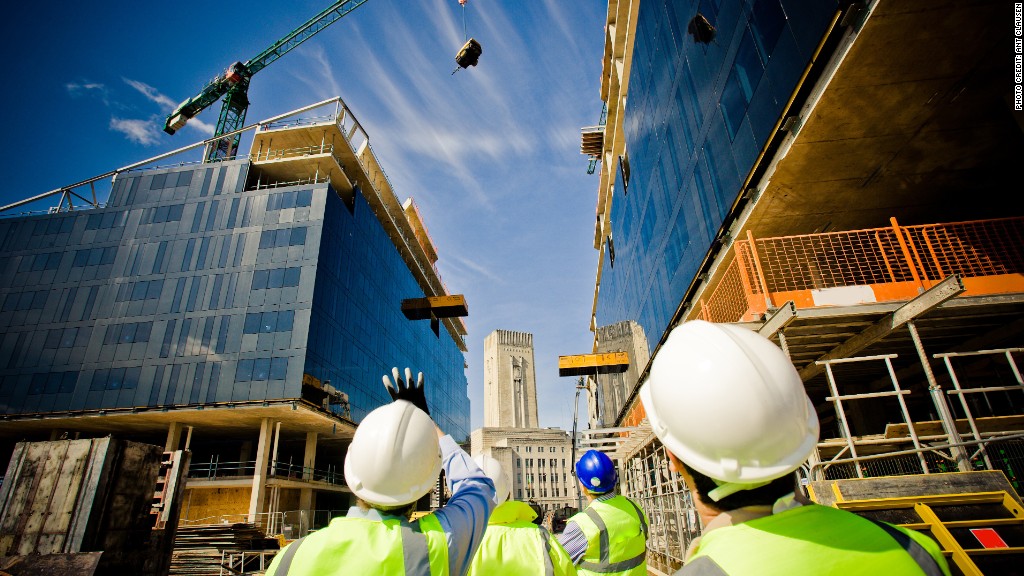 Finally, some good news this week. the U.S. economy was in even better shape than we thought between April and June.
The U.S. economy grew 3.7% in the second quarter, a very big upward revision than the first official estimate, 2.3%, according to the Commerce Department's measure of gross domestic product, the broadest measure of economic activity. Economists projected the new number to be 3.2%.
Thursday's upward revision is welcome news as China's slowing economy is sparking volatility in stock markets, plunging currencies in emerging markets and potentially delaying a rate hike from the U.S. Federal Reserve.
Construction and business spending rose in the three months, helping drive the overall GDP number up.
Related: $2.1 trillion erased from U.S. stocks in 6 days
The good economic data only increases the speculation about when the Fed will raise its key interest rate. For much of the summer, economists believed the Fed would do a rate hike in September. But with China's devaluation of the Yuan, and the recent turmoil in U.S. stock markets, the consensus is gradually shifting to December for a rate hike.
New York Fed President William Dudley says a September rate hike is "less compelling," now, but he didn't completely rule it out either.
Even Dudley mentioned on Wednesday that he anticipated GDP going higher, and he said the U.S. economy is still doing well.
Rate hike rumblings aside, the revised GDP figure shows that the U.S. economy is still having a solid year despite all the headwinds abroad.