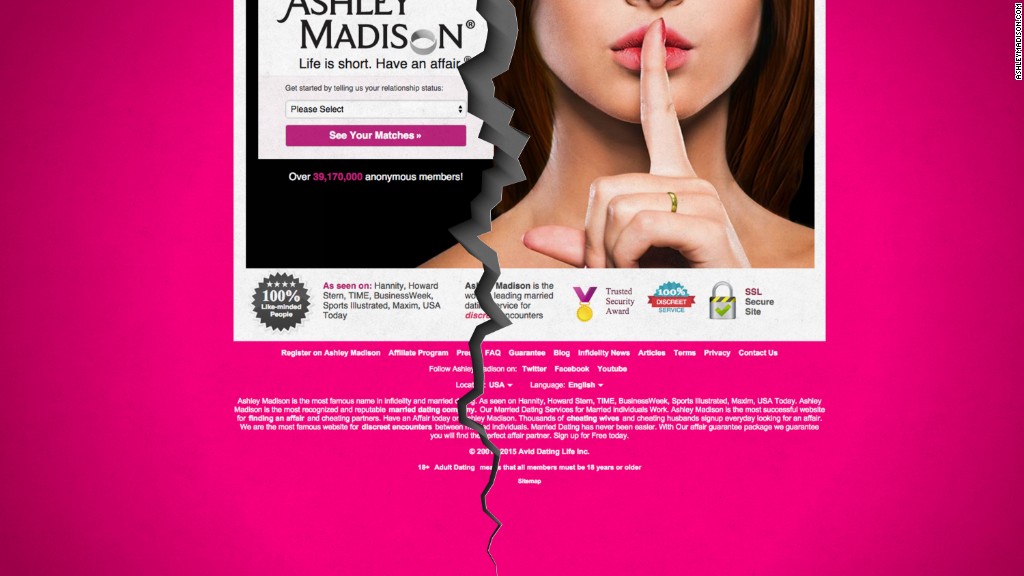 The CEO of Ashley Madison's parent company, Avid Life Media Inc., stepped down Friday.
The departure of CEO Noel Biderman comes after a hack released confidential information about millions of Ashley Madison clients.
The site advertised itself as a place where married people could come to cheat on their spouses. Its motto: "Life is short. Have an affair."
A press release from Avid Life Media said that the decision for Biderman to step down was a joint one.
According to the release, the senior management team currently in place will lead the company.
"This change is in the best interest of the company and allows us to continue to provide support to our members and dedicated employees," Avid Life Media said. "We are steadfast in our commitment to our customer base."
The company said it is working to restore itself after the hack and will continue to offer its services to members. It also said that it's cooperating with international law enforcement.
Both Avid Life Media and Ashley Madison did not respond to request for comment.
Related: The Ashley Madison hack...in 2 minutes.
The hackers began dumping the stolen data on August 18. Among the information that was released were more than 15,000 U.S. government email addresses, including some linked to members of the military where adultery is against the Code of Conduct.
After the hack, Avid Life said it would give $500,000 (Canadian) to anyone who came forward with information about the identities of the hackers.
Even before the hack, Biderman's company proudly hailed him as "the most hated man on the internet" and "The King of Infidelity." He founded AshleyMadison.com in 2002 and was appointed President and CEO of Avid Life in 2007, when it acquired Ashley Madison.
The company said that AshleyMadison.com was "named after the two most popular baby girl names" in 2002, because the founders believed that the internet would create a "new era for female infidelity."