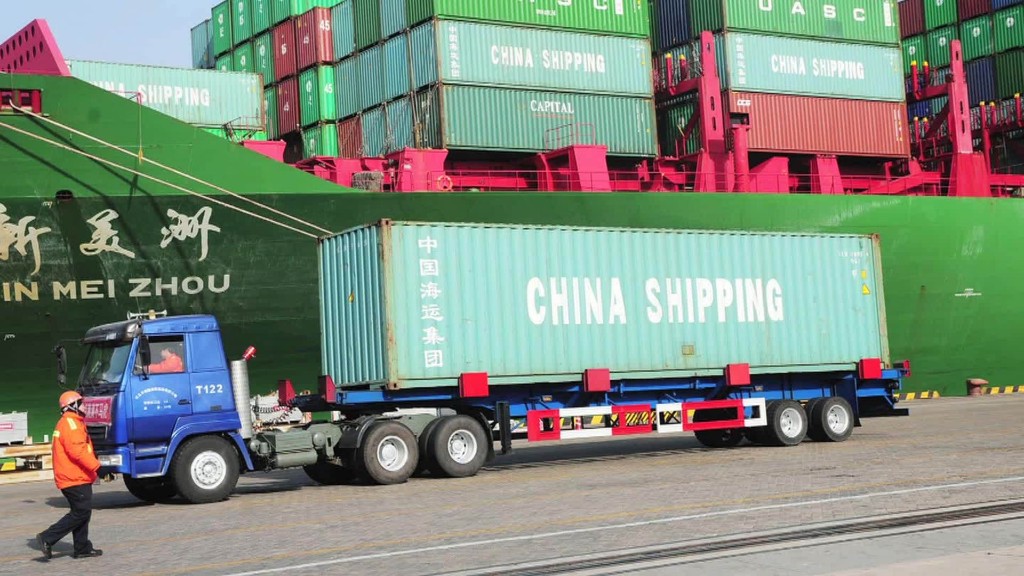 There's no doubt about it: China's slowdown is going to have an impact beyond its borders.
Christine Lagarde, managing director of the International Monetary Fund, is telling developing countries to prepare now, and warning global growth will be weaker than the IMF forecast just two months ago.
"As the Chinese economy is adjusting to a new growth model, growth is slowing -- but not sharply, and not unexpectedly," Lagarde said Tuesday in Indonesia, according to prepared remarks. "Other emerging economies, including Indonesia, need to be vigilant to handle potential spillovers from China's slowdown and tightening of global financial conditions."
China's economy has grown by more than 10% annually for most of the past three decades, but is now entering a period of slower growth. A raft of disappointing economic statistics has experts worried -- and that comes on top of recent stock market turmoil and a surprise devaluation of the yuan.
China isn't buying as many commodities as it once did, and the world is awash with oil -- hurting exporters. The chance that U.S. interest rates could rise this year is also sucking money out of riskier markets.
While Asia as a region is still expected to drive global growth, "even here, the pace is turning out slower than expected," Lagarde said. "Overall, we expect global growth to remain moderate and likely weaker than we anticipated last July."
Related: Investors pull $1 trillion from emerging markets in a year
While investors are keeping a close watch on China, they're not yet in a full-fledged panic. That's because many emerging economies now have built large war chests of foreign exchange reserves, which can be used to defend their currencies. Regulation has improved in recent decades, and debt levels have dropped.
But already, there are signs that investors are backpedaling. Money has been pouring out of developing economies at a faster pace, and for longer, than during global financial crisis of 2008 and 2009, according to data from NN Investment Partners, an asset manager based in the Netherlands.
About one trillion dollars has been withdrawn since July 2014, double the amount that fled during the nine months to March 2009, it said recently. If China's economy slows further, or the U.S. Federal Reserve does hike interest rates later this month, the outflows could accelerate.
-- Ivana Kottasova contributed reporting.