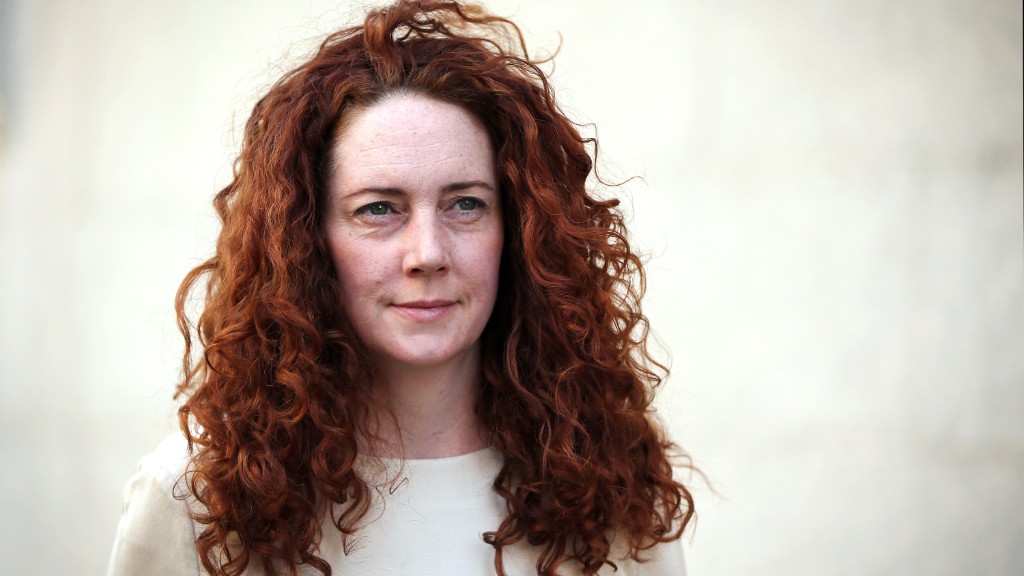 Rebekah Brooks is back at News Corp.
Four years after she emerged as a central figure in the phone hacking scandal that threatened to upend Rupert Murdoch's media empire, Brooks has officially returned to the company as CEO of the UK division.
"I am delighted to return to News UK. It is a privilege to be back amongst the most talented journalists and executives in the business," Brooks said in a press release on Wednesday.
Brooks, 47, had been linked to News Corp in recent days. The Financial Times reported late last week that she would return to News Corp possibly as early as this month. At the time, a spokesperson for News Corp said only that Brooks was "having discussions" with the company.
For Brooks, it's a return to a company where she has a long and complicated history. She was editor of the News of the World, and went on to edit The Sun, another Murdoch-owned paper. Ultimately, Brooks became CEO of the paper's parent company, News International.
When Brooks was editor of the News of the World, journalists at the tabloid hacked the phone of Milly Dowler, creating the impression that the missing teenager was still alive. In fact, Dowler had been murdered.
From there, the hacking scandal metastasized when it was revealed that the News of the World had also hacked the phones of people it reported on, including members of the British royal family.
The News of the World eventually shut down as the public uproar over the scandal grew, while Brooks faced both professional and legal fallout. She resigned from her job as CEO of News International in 2011, and she was arrested shortly thereafter. But Brooks was cleared of all charges last year following an eight month trial.
In her statement on Wednesday, Brooks said she is "confident that we can meet the many challenges of this digital age with a combination of cutting edge technologies and world class journalism."