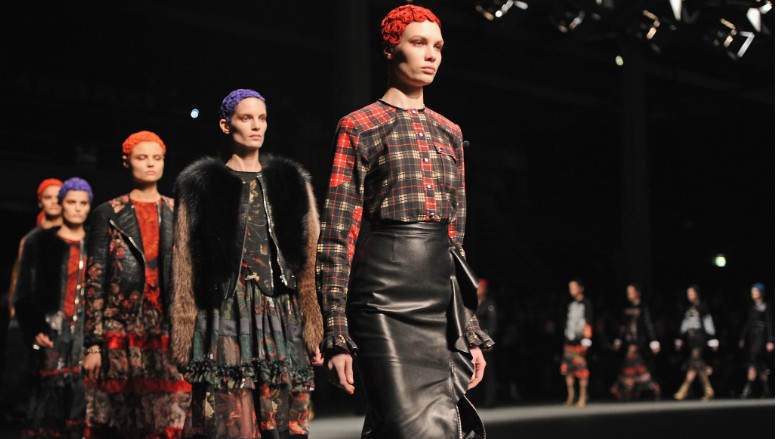 New York Fashion Week just got a lot more welcoming.
Luxury French fashion brand Givenchy offered to give away 820 tickets to its NYFW show on Wednesday morning. The site will be live until Friday afternoon.
The first 410 people to sign up online were promised two tickets -- one for themselves and one for a guest. Winners will be notified by September 7.
There will be a separate entrance for the general public, and these tickets will provide access to a tiered standing room area. A Givenchy spokesman said the section will have "excellent sight lines."
The move, a first for the haute couture brand, signals a shift from the usual restricted access that is a hallmark of fashion shows.
Givenchy said the show would be larger than even a big fashion show. The event will have roughly 1,100 invited guests, including celebrities, fashion influencers and journalists, and about 1,200 members of the general public.
The decision to open half the show to the public was made by Givenchy creative director Riccardo Tisci.
Tisci further explained choosing NYC as a venue and the inclusion of the public to Women's Wear Daily. Tisci said that fashion "is amazing and very exclusive" but that he'd long envisioned a show where anybody could partake in the event.
Tisci also shared the deeper personal significance of the city.
"My father died when I was a baby, but my mom always said to me that my father would always say to her, 'One day I will take you to the Big Apple.' It never happened," Tisci told WWD. He was later able to bring his mother to New York, but said the city had represented a dream since childhood.
Givenchy will be showing its Spring Summer 2016 ready-to-wear collection at NYFW this year instead of in Paris. The show, which will occur on September 11, follows the opening of the brand's new flagship store in Manhattan last week.