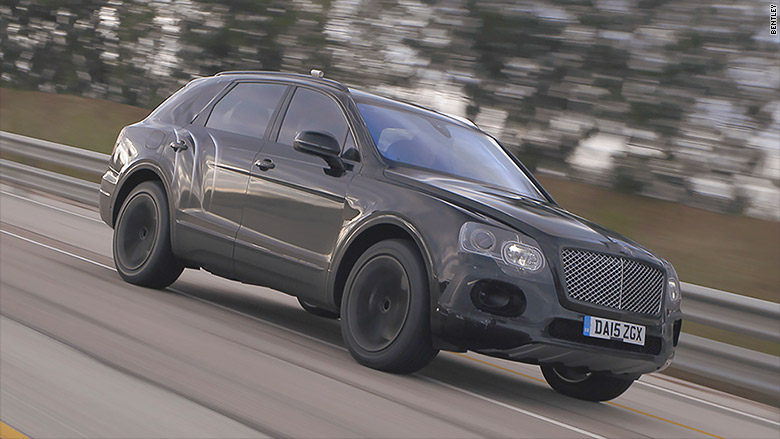 The first Bentley SUV will also be the fastest car in its class.
The Bentley Bentayga is set to be unveiled in Germany on Wednesday -- the luxury car maker's first SUV.
On Friday, Bentley announced that the 12-cylinder SUV was able to reach 301 kilometers per hour, or 187 mph, on a test track. That's the fast recorded speed for a production SUV, according to the automaker.
In May, actor Idris Elba broke a 90-year old U.K. speed record driving on a beach in Southern Wales, driving a Bentley Continental GT Speed an average speed of 180.4 mph, reaching a top speed of 186.4 mph.