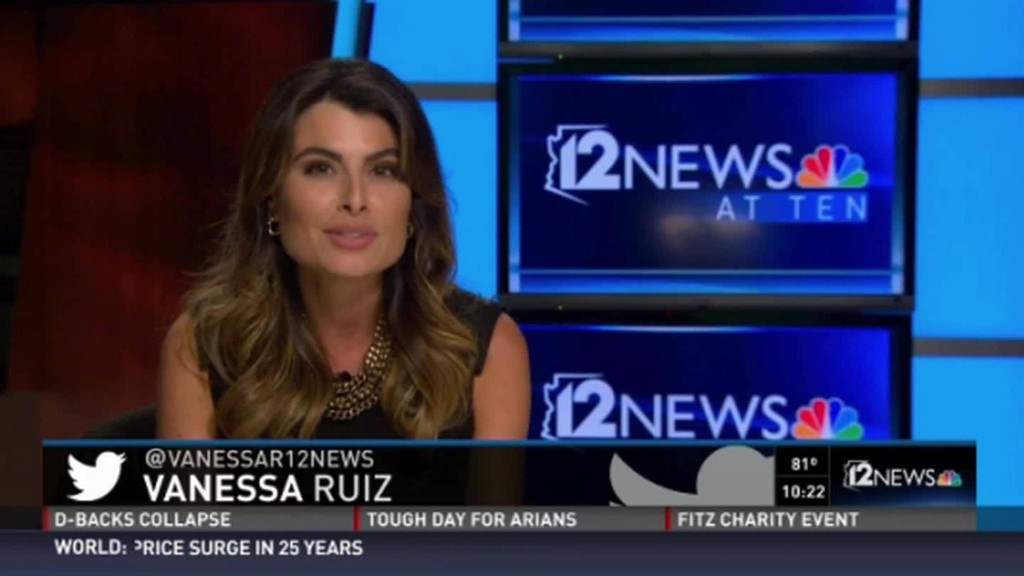 A bilingual news anchor in Arizona has defended her pronunciation of Spanish words and in doing so has brought national attention to the issue.
During a broadcast on Monday, Vanessa Ruiz, an anchor at Phoenix's KPNX, responded to hateful messages she'd received over the way she reads the news.
For instance, Ruiz pronounces the Arizona city of Casa Grande and other locations by rolling her Rs.
Ruiz thanked the city for welcoming her into the community and supporting and encouraging her before defending herself.
"I was lucky enough to grow up speaking two languages and I have lived in other cities in the U.S., South America, and Europe," Ruiz said during the broadcast. "So, yes, I do like to pronounce certain things the way they are meant to be pronounced and I know that change can be difficult but it's normal and over time, I know that everything falls into place."
In a follow-up article on Wednesday, Ruiz elaborated on her earlier comments.
"I seized the moment to address some viewer inquiries wondering why I pronounce certain words in Spanish in just that -- Spanish," Ruiz said. "Let me be clear: My intention has never been to be disrespectful or dismissive. Quite the contrary. I actually feel I am paying respect to the way some of Arizona's first, original settlers intended for some things to be said."
Since defending her pronunciations, social media has reverberated with outrage and support for Ruiz's efforts. But she's not the first television personality to be criticized for her speech.
The issue has become especially salient in America where immigration and the status of Latino Americans is often met with derision and intense debate. Just this week, Republican presidential candidate Donald Trump chided his presidential rival Jeb Bush to speak English while in the U.S. after Bush showed off his Spanish.
So, for some Latino Americans, the issue has become about more than correct pronunciation.
Actor Michael Peña starred in a 2012 video about the use of the enye, a wavy line which sometimes appears over the letter "n" in Spanish. In the video, a comedic PSA, he extolled the virtues of the enye.
Others have taken a more serious approach.
"We applaud and stand in solidarity with Vanessa Ruiz," said Denise Soler Cox, co-producer of Project Enye (ñ). "It is unfortunate that our world continues to be plagued by provincial views and misguided hatred that bars us from collectively embracing the multicultural roots that our nation was built upon."
Project Enye (ñ), which creates documentaries about first-generation American Latinos, recently launched its own social media campaign with Sofrito For Your Soul to get Twitter to allow the use of the ñ in personal handles.
"Just like Vanessa's efforts to phonetically pronounce words correctly, our goal is to give Spanish speakers (Latinos and non-Latinos) the ability to communicate correctly and properly identify in today's social media world," Soler Cox said. "Peña shouldn't become Pena or Español shouldn't become Espanol. The latter words have no meaning to us and we're hoping Twitter will hear the pleas of America's largest minority group."
CNN Español's Maria Santana contributed to this report.