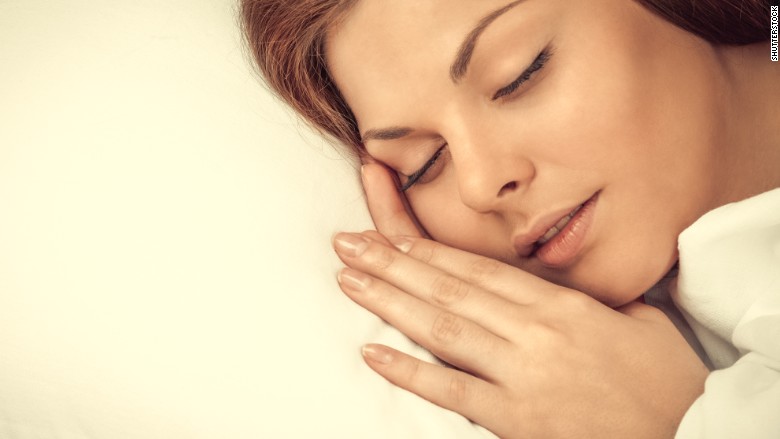 It's a lullaby for adults called "Sleep." A really long lullaby.
British composer Max Richter released an eight-hour album on Friday that's meant to help people fall asleep as they listen to it, and stay asleep.
The album, which can be sampled and downloaded from iTunes, was designed to be the length of a good night's sleep.
"It's my personal lullaby for a frenetic world," Richter said on his website. "A manifesto for a slower pace of existence."
"Sleep is a very important thing. The creation of lullabies is nearly universal in human culture," Richter told CNNMoney. "I've always been very interested in how music and sleep can relate."
The album is scored for strings, piano, electronics and vocals, but doesn't contain words and is meant to be listened to at night. It debuted Thursday night in a worldwide event called "Oneworldsleep," in which listeners streamed the album and shared their experiences over social media.
There's also a one-hour edited version called "From Sleep," which has different musical elements and is meant to be listened to during the day. It's shorter and is intended to provide a pause for the listener.
Richter, who has no trouble sleeping, worked with American neurologist David Eagleman.
"It's an experiment into how music and consciousness connect," Richter said.
The full-length album will eventually be performed to a live audience which Richter hopes will fall asleep. The concert will be held in September in Berlin and audience members will lie in beds instead of seats. It will last from midnight until 8 a.m.
Richter told CNNMoney this concert was an important part of the process.
"Every piece of music has its own question and you never know how it will connect with an audience," he said. "It's just a theory, until you play it, until you try it."