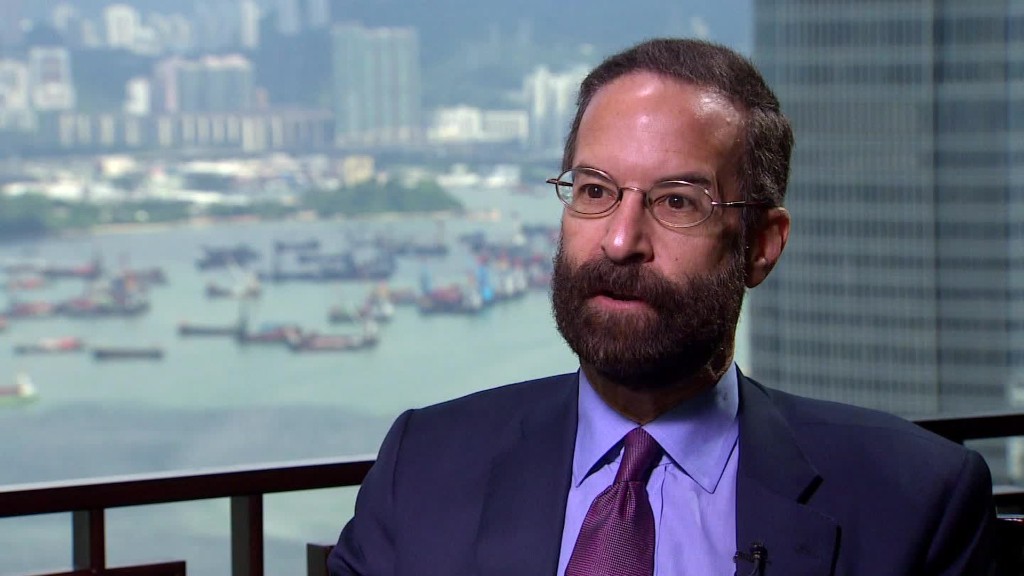 China stocks continued their selloff Monday despite assurances from Beijing that the crisis was nearing an end.
The Shanghai Composite closed down 2.5% amid choppy trading as investors returned from a four-day holiday. The smaller Shenzhen Composite was flat.
Zhou Xiaochuan, the governor of the People's Bank of China, told G-20 central bankers and finance ministers on Saturday that the "corrective process" in China's stock market was nearly complete.
"Market leverage has fallen sharply since the correction, but this has not incurred any notable impact on the real economy," Zhou said, adding that a more stable financial market is expected going forward.
The remarks were the first public statements from the central bank chief since the benchmark Shanghai index started its recent crash. The index has lost roughly 40% of its value since mid-June, leading regulators to step in with a bailout package.
The China Securities Regulatory Commission acknowledged Sunday that a bubble had formed, making subsequent "plunges and adjustments" inevitable. The regulator said that Shanghai's average price-to-earnings ratio, which measures how much investors are getting for their money, had declined from 25 to 15.6 after recent losses.
Related: China could really hurt Democrats in 2016
Investors around the world have also been paying close attention to the health of China's economy, which may be slowing faster than anticipated. The People's Bank of China has tried to alleviate fears with stimulus actions, including an interest rate cut.
A data revision announced Monday could add to concerns. China's statistics bureau said that full year GDP growth in 2014 was 7.3%, slower than the 7.4% figure previously reported.
The revision translates to a difference of 32 billion yuan ($5 billion), and means that Beijing missed its 7.5% growth target by a wider margin than previously thought. Officials are hoping that China's economy will expand by around 7% in 2015, but many economists think the economy is not strong enough to meet Beijing's goal.
The government does occasionally update economic data after the official release, including GDP figures.
Related: Goldman Sachs isn't worried about China
When it comes to the country's stock market, there are signs that officials are not done tinkering. The CSRC said that it was considering imposing circuit breakers to protect against increased volatility.
Currently, Chinese stocks are limited to a 10% loss or gain per trading session. So-called circuit breakers, which are used in the U.S. and other markets, are typically triggered when stocks dive or spike by a certain amount in a matter of minutes.
The CSRC also said it would also "enhance market supervision" by curbing excessive speculative trading, and exercising more control over automated trading systems.