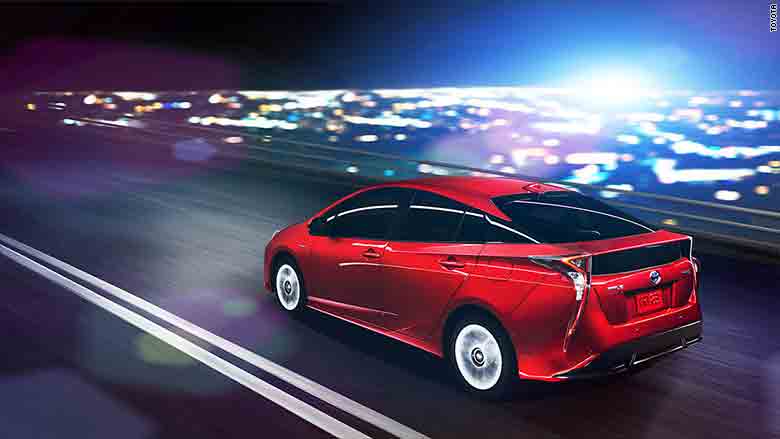 Toyota has unveiled an all new Prius that's expected to get about 55 miles per gallon and be "more fun to drive than ever," according to the automaker.
Granted, this is the Prius we're talking about. It's a car that's been sold on the basis of its impressive fuel economy, not driving enjoyment. But with gas prices dropping to their lowest level in years and SUV sales driving the automotive market, an expected 10% improvement in fuel economy may not be enough -- on its own -- to excite car shoppers.
So Toyota (TM) is touting the new car's redesigned and more responsive suspension, its sleeker exterior design and a new interior.
Related: Rolls-Royce unveils its 'sexiest' car yet
With its distinctive curved roof shape, the Prius is an icon among environmentally friendly "green" vehicles. It accounts for almost a quarter of all "alternative fuel" vehicle sales, according to the automotive website Edmunds.com. That category includes plug-in electric cars and plug-in hybrids as well as non-plug-in hybrids like the Prius.
Even though sales of the Prius were down almost 12% last year compared to the year before, the car remains one of Toyota's core models in the United States. It's Toyota's fourth most popular model in the United States after the immensely popular Camry, Corolla and Rav4. In 2014, Toyota sold More Priuses than General Motors (GM) sold of the Chevrolet Malibu family sedan.
"It's definitely come a long way," said Jeremy Acevedo, an industry analyst with Edmunds.com. "It used to be associated with a subculture of environmentalists."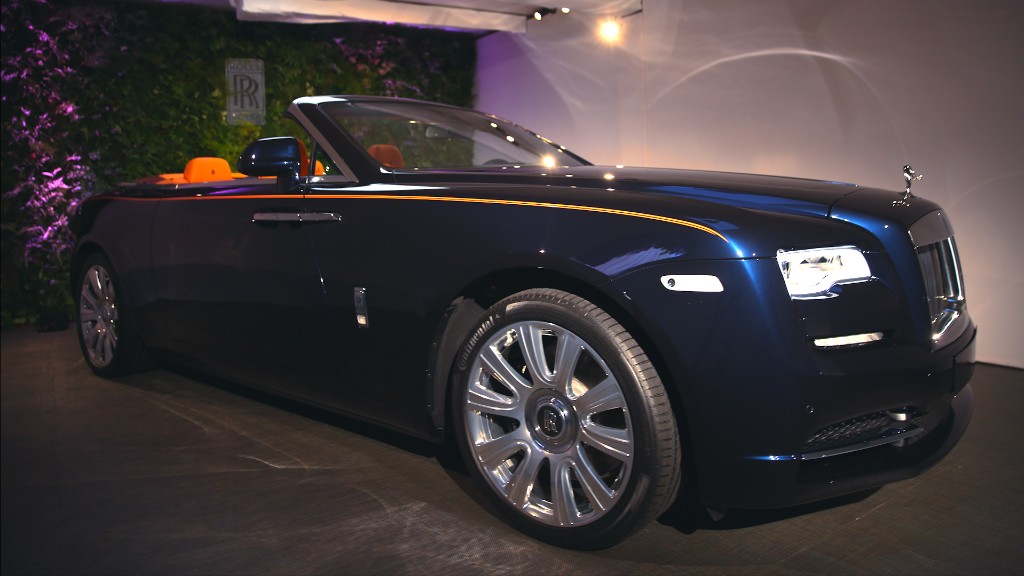 With the Prius now entering its fourth generation, consumers have also learned to trust and understand the car's once confusing hybrid electric technology. They get that most hybrid cars don't need to be plugged in and the battery packs don't need to be replaced after a few years.
The Prius has an extremely loyal owner base, Acevedo said. This car, he said, is "review-proof." Even if car magazines don't much care for it, buyers will still flock to pick up the latest version.
In addition to better fuel economy and a new look, Toyota is also offering a new suite of safety technology features. These include a lane departure warning system that will gently steer the car back into its lane and brakes that work automatically if an impending collision is detected.
The new Prius was unveiled at a Toyota dealer event in Las Vegas, Nevada. It will go on sale in early 2016.