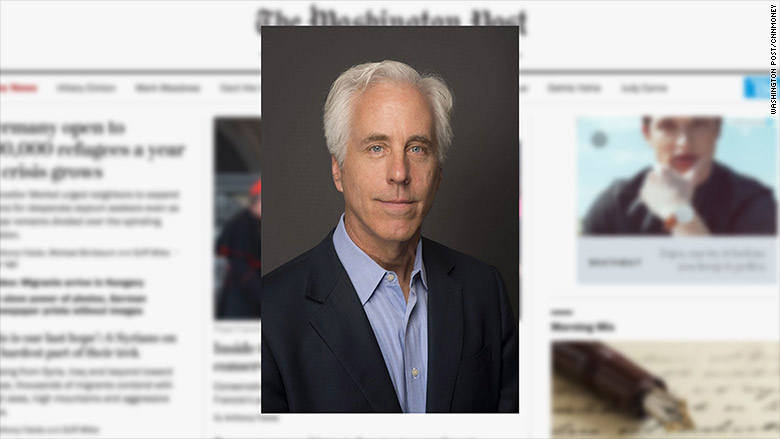 The Washington Post will be without a president and general manager by the end of the year.
Stephen P. Hills, who's been with the newspaper for almost 30 years years, will leave his post effective December 31.
The Washington Post's publisher and CEO Frederick J. Ryan Jr. announced the departure in a memo to staff on Tuesday.
"Even though I have known for some time that this announcement would come, it does not make it any easier," Ryan wrote. "For nearly twenty-eight years, Steve has been a very important leader and The Post is all the better for his years of devotion and service. No one knows The Post better than Steve. His unique perspective, his keen analytical skills and inspired leadership will be truly missed."
The Washington Post said that Hills will continue to advise the newspaper "on key strategic issues" after he departs. The paper will not fill the vacated position of president and general manager.
Hills called the decision to leave the Washington Post "a very difficult one."
"It has been an honor to help guide this remarkable institution for all these years," Hills said in a statement published on the paper's website. "But, at this point in my career, I decided that I want to embark on a new mission while I still have the time and energy to do so."