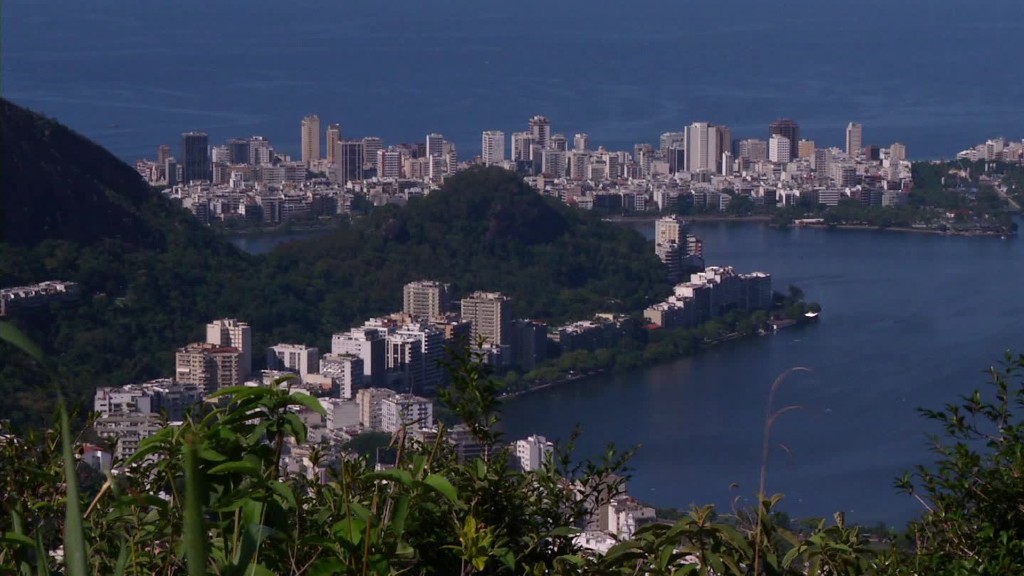 Brazil's debt is now in junk territory.
The country's debt was downgraded by Standard & Poor's Wednesday after markets closed.
S&P rated Brazil's debt BB+ with a negative outlook, which means another cut is possible. Junk status will make it harder and more expensive for Brazil to borrow money.
Brazil had avoided a junk rating for the past seven years as its economy boomed. But the country recently fell into recession, and there are major concerns about the future of the economy, the currency and most importantly, Brazil's leadership.
Brazil's state-run oil company, Petrobras, is in a massive corruption scandal tied to many members in President Dilma Rousseff's political party. The large money-laundering scandal spans across oil, business and political leaders in the country.
The scale and size of the corruption case has angered Brazilians so much they are now calling for Rousseff's impeachment.
Rousseff, who has an 8% approval rating, has meanwhile continued massive spending for public welfare programs that some experts consider unsustainable in a spiraling economy.
Related: Brazil falls deep into recession
Brazil's currency, the real, has plunged in 2015, losing nearly 30% of its value against the dollar. In the short term, that's a major problem for economic growth and ordinary Brazilians trying to buy basic goods.
Brazil is partially a victim of China's economic slowdown. It significantly ramped up exports to China over past decade during a commodity boom. But China's slowdown has pushed down prices for goods like sugar.
The country could be hit with another headache next week should the U.S. Federal reserve decide to hike interest rates for the first time in almost a decade -- an event known to cause turmoil in countries like Brazil.