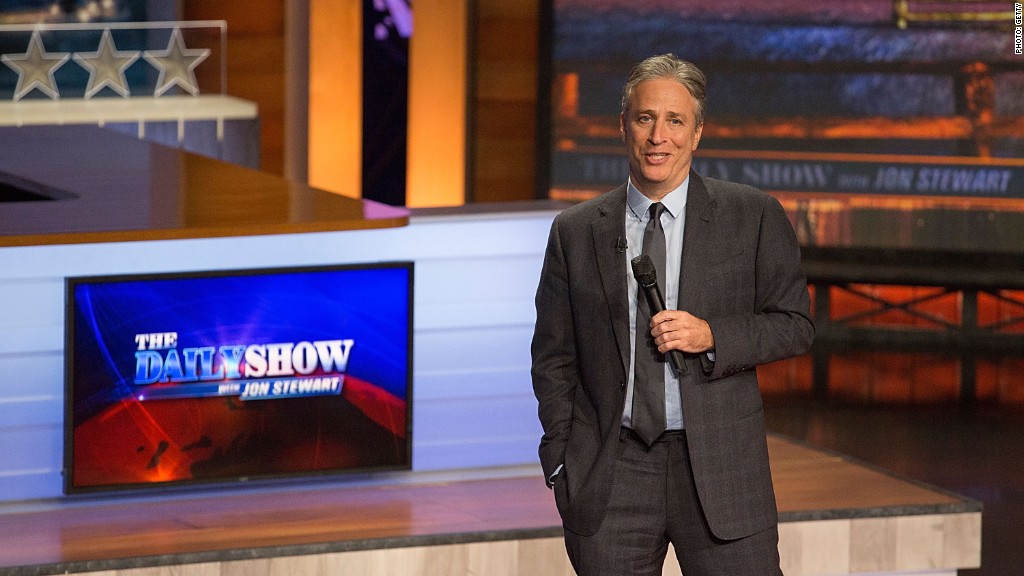 Even though Jon Stewart is no longer host of "The Daily Show," the comedian is still pushing for causes he believes in.
Stewart will join 9/11 first responders next week as they walk the halls of Congress to lobby politicians to renew a measure that helps sick and injured people affected by the attack, according to Kirsten Gillibrand, a Democratic senator from New York.
A portion of the law, which is called the "World Trade Center Health Program," will expire by the end of the month if Congress doesn't renew it. Gillibrand and Stewart are fighting to make it permanent.
If the health program is not renewed, it could impact more than 30,000 responders "who have at least one injury or illness caused by the attacks," according to the Citizens for the Extension of the James Zadroga Act website.
The site also states that "two thirds of those have multiple injuries, including chronic diseases like asthma, obstructive pulmonary disease, and gastro esophageal reflux disease and cancers."
Stewart, who signed off as "Daily Show" host in August, has been an advocate for the measure for years.
In 2010, the host did a 10-minute segment titled "I Give Up" in which a perplexed Stewart conveyed his anger toward Congress' inaction regarding the bill.
"This is making me angry, and I feel like screaming," Stewart said at the time.
Gillibrand and Stewart also spoke of the bill when the senator appeared as one of Stewart's final "Daily Show" guests in July.
"We're not letting this go this time," Stewart told Gillibrand in July. "This one, honestly, is one of the most galling examples of a legislature removed from the purpose of their job."
Representatives for Stewart did not immediately respond for comment.