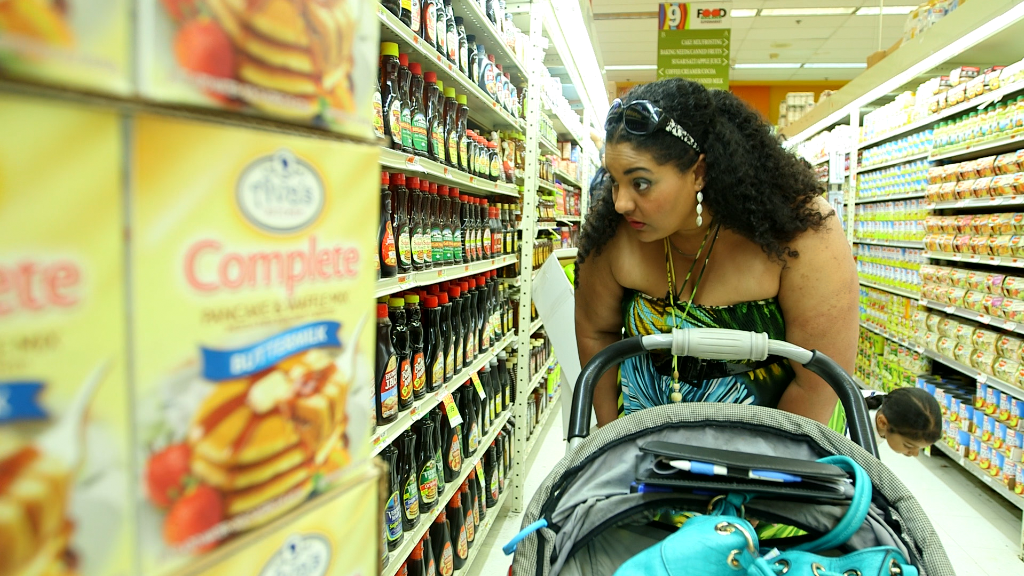 Last year, 17.4 million households struggled to put food on the table.
That means 14% of households either experienced a reduced quality of diet or disrupted eating patterns at some time during the year, the U.S. Department of Agriculture said in its annual food security report.
That percentage is 'essentially unchanged' from 2013, the USDA said. This is despite the fact that the economy improved overall during that time period, with the unemployment rate falling from 8% in January 2013 to 5.6% by the end of 2014 (when the USDA conducted its survey).
"Today's report is a positive signal that reflects a recovering and growing economy," secretary of agriculture Tom Vilsack said in a statement. "Food security ... is the strongest it's been since before the Recession,"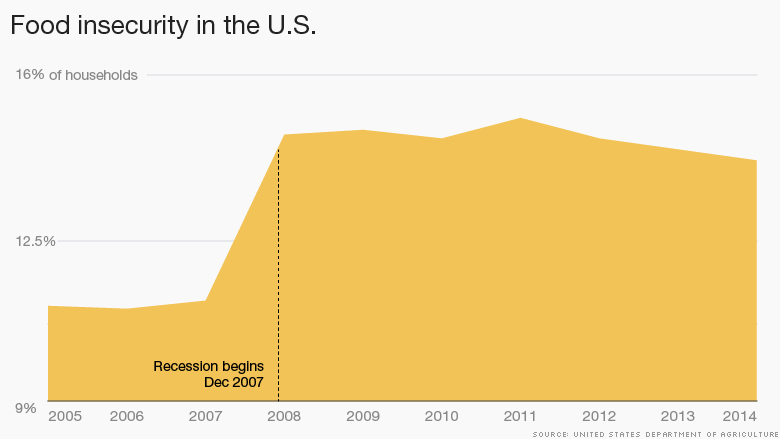 Prior to the recession, however, the annual percentage of households that were food insecure hovered around 11% -- far lower than today's percentage. In 2011, food insecurity peaked at 14.9% of households.
"Set in the context of our economic recovery, [the numbers] are devastating," says Billy Shore, founder of anti-hunger nonproft Share Our Strength. "Wall Street has recovered. The auto industry has recovered. Hungry Americans are almost exactly where they were."
More than 80% of people who were food insecure said the food that they bought did not last at some point in the past 12 months and they did not have money to get more. And more than 75% reported they could not afford a balanced meal.
The report also highlighted the racial disparities in food insecurity. While 10.5% of white households suffered from food insecurity last year, the number more than doubled to 22.4% for Hispanic households and to 26.1% for black households.
Having children increased the chances of being food insecure, with 19.2% of households with children under 18 reporting as such. But as the report suggests, "Parents often are able to maintain normal or near-normal diets and meal patterns for their children, even when the parents themselves are food insecure." Children themselves were food insecure in 9.4% of families.
"This issue is still invisible to a lot of people," says Shore. But he insists it's a solvable problem. The U.S. is not a country that has "hunger because of war or famine. The real issue is whether people have access to it."