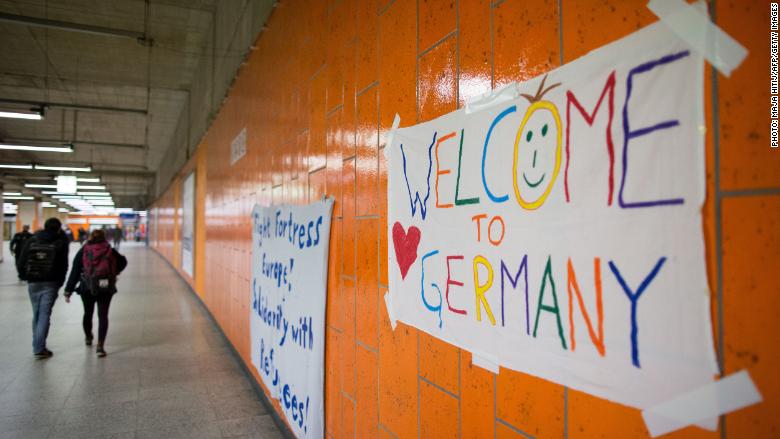 Germany should spend its budget surplus on refugees, a top German economist said.
Researchers from Germany's prestigious Ifo Institute said the country will end up with a budget surplus between seven and nine billion euros more than expected, thanks to rising tax revenues.
Niklas Potrafke, a director at the institute, said that amount could cover the extra spending German leaders expect will be needed because of the large number of refugees coming to Germany this year. He suggested using the money to fund the relief efforts.
"Germany has responsibility in the world," Potrafke said. "We got help some 70 years ago, it's now our turn to help the world ... of course, we can't help everyone in the world, but we have the responsibility to help."
Germany is expecting to receive around 800,000 asylum applications this year, more than any other European country.
Many economists say the country can use the influx of refugees to boost its economy.
"If Germany gets this right, it may just be solving part of its demographic problem for the next decade," said Holger Schmieding, the chief economist at Berenberg Bank.
Germany, like many other European countries, is struggling with a low fertility rate and an aging population.
"Migrants who take huge risks to get where they want to go often tend to be more entrepreneurial people ... that may also help to keep an aging economy vibrant," Schmieding said.
Opinion: Europe is strong enough to take in refugees
Germany, where most of the refugees hope to get to, is pushing for the rest of the European Union to share the burden more equally through mandatory quotas.
Poorer countries like Poland, Hungary, the Czech Republic and Slovakia oppose the system. Yet Schmieding said all countries could benefit from the migration.
"The faster E.U. member countries can process the claims of migrants, and the earlier those who can stay are allowed to work and are offered language training, the better," he said.