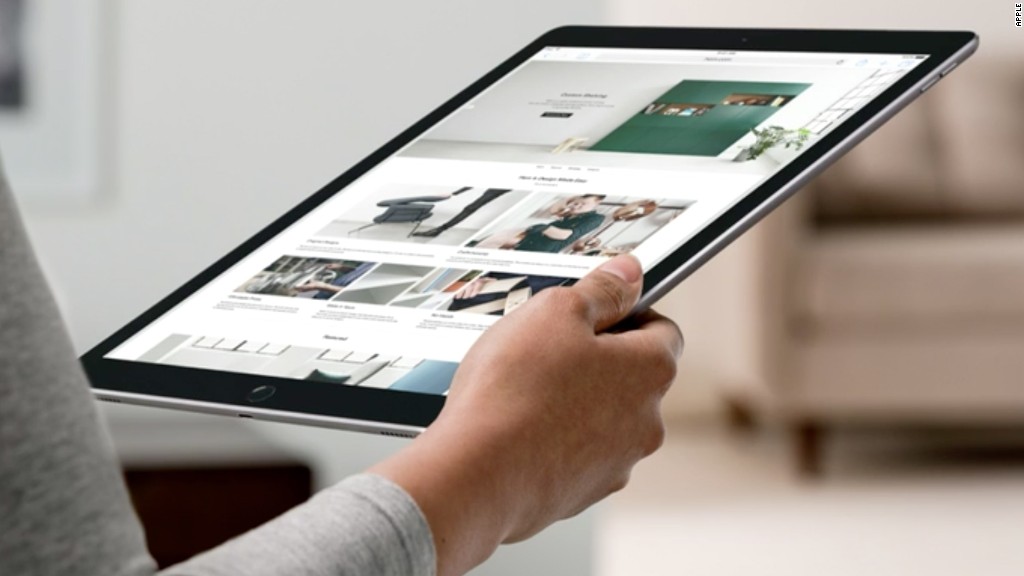 Apple caught a lot of heat for its decision to edit a woman's face on stage during the company's fall event on Wednesday.
To show off its new iPad Pro, Apple invited an exec from Adobe (ADBE) to demonstrate how precise photo editing can be on the tablet.
The exec, Eric Snowden, put up an image of a woman's face. He then said he was unhappy with her neutral expression, and turned the corners of her lip up into a smile.
Twitter erupted with angry and snarky responses from event attendees and livestream viewers. They blasted the two companies for being sexist and lazy.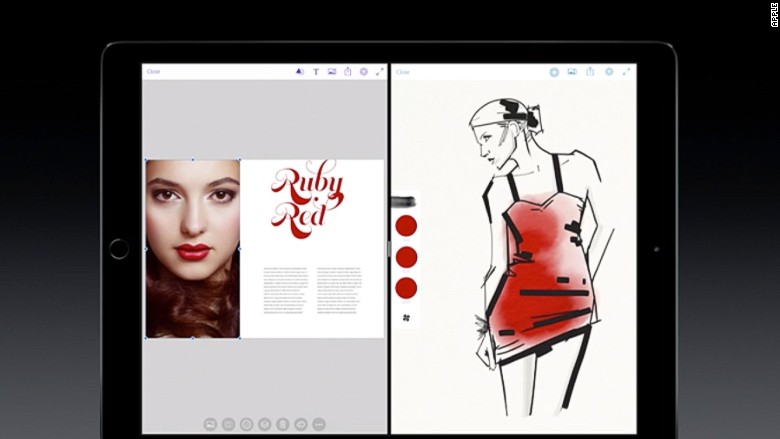 "Did he really just force-Photoshop a woman to smile more at this Apple event? THAT was the best example of image editing...?" a user name Emily Combs tweeted. "Oh thank god we've made the men of Apple feel more comfortable with her facial expression. PHEWWW."
People were also particularly ticked off because the demo was the first time a woman appeared on stage during the nearly two-and-a-half hour live presentation.
Diversity in tech has been a big issue over the past few years. Big companies like Apple, Facebook (FB), and Microsoft (MSFT) have started publishing their gender and diversity numbers, promised to hire and promote more women and minorities, and put a lot of money toward national education programs.
Global events like Wednesday's make it easy to see just where the industry stands too.
Tracking the number of women on stage, and when they get up on stage, have become part of nearly every product announcement and developer conference story.
The attention helps keep companies accountable for recognizing female employees, and forces executive boards to respond to workplace diversity issues. But from the companies' point of view, it distracts from the news they want to promote.
Apple (AAPL) featured three female presenters on stage Wednesday -- more than it has in the past -- but only one of them was an employee, Jen Folse. She introduced Apple TV.
The other two presenters, Irene Walsh and Michelle Peluso, represented some of Apple's partners.
Walsh is the head of design at a medical software company, 3D4Medical. Peluso is CEO of shopping site Gilt Groupe.