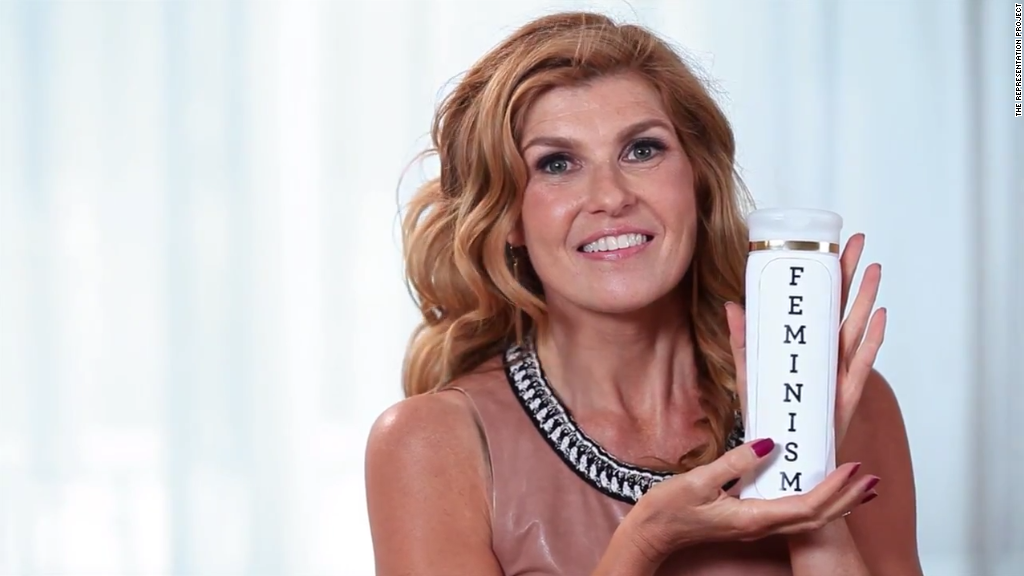 Connie Britton is tired of being asked about her hair.
So after years of being peppered with questions about her strawberry blond locks, Britton decided to give up her secret: Feminism.
A parody commercial posted Wednesday features Britton holding a shampoo bottle labeled "Feminism," as she touts it "has been known to produce amazing results, such as a woman's right to vote."
"Feminism is meant to be used on a daily basis and works best when shared," Britton adds.
The actress, who is also a United Nations Goodwill Ambassador, signs the clip off by saying: "It's not what's on my head, it's what's in it."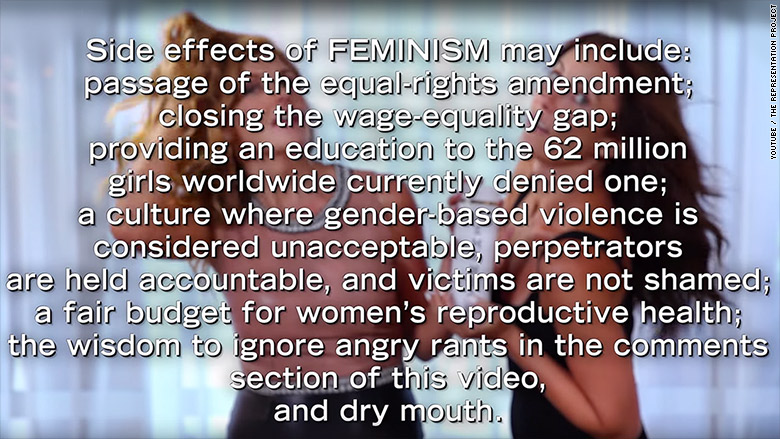 The Nashville star's hair has taken on a life of its own, inspiring fake Twitter accounts and Tumblr tributes. But Britton wants people to focus on her other attributes.
"Let's destigmatize the concept of feminism and instead celebrate the true value of what women have to offer and the cultural importance of equality for all," Britton said in a statement.
Her Nashville co-star, Laura Benanti, wrote and directed the video. She was prompted hen she noticed that people are hesitant to identify as feminists due to a "pervasive misunderstanding of the word," Benanti said in a statement to CNNMoney.
"So many women look up to Connie Britton and lust after her beautiful shiny hair," Benanti said. "This premise seemed like the perfect opportunity to use humor to point out all the important victories that feminists and feminism have brought us, as well as illuminate the work we still have ahead of us."
Britton and Benanti worked with The Representation Project, which posted the video on YouTube Wednesday. It's part of the group's #AskHerMore campaign, which was launched last year to "encourage and celebrate reporters who ask women substantive questions on the red carpet and beyond."
The campaign asks social media users to send in questions for female celebrities that don't have to do with their appearance, and it has gained quite a bit of traction during award shows.
The Representation Project said the #AskHerMore hashtag trended on Facebook and Twitter during the Oscars in February, "engaging more than 25 million people worldwide," the group said in a press release Wednesday.
Britton's video refreshes the campaign ahead of the 67th Emmy Awards, scheduled for September 20.