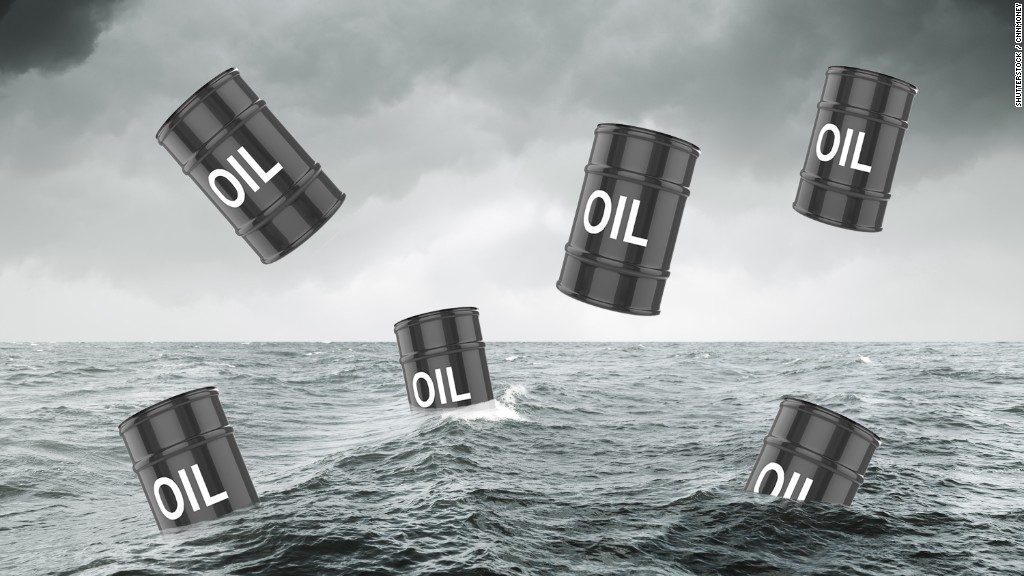 Drivers across the nation should be paying about $2 for gas by the end of the year. For many drivers, prices below that mark are already here or will be soon.
The Energy Information Administration this week made a dramatic cut in its forecast for the national gas price: The agency is now predicting oil will fall to $2.03 a gallon by December.
Gasoline hasn't been that low since the depths of the recession in late 2008 and early 2009.
But that national average is inflated by some remaining areas of the country where gas remains high -- California, Nevada, Alaska and Hawaii in particular.
Drivers can find gas below $2 a gallon in 17 states, according to price tracker GasBuddy.com.
Cities where the average price is already below $2 include St. Louis, Toledo and Birmingham. The statewide average in South Carolina is already below $2, and six other states are poised to cross that mark soon.
And prices should drop sharply in much of the country next week when stations switch over to a cheaper kind of gas used in fall and winter. The end of the summer driving season will also help to cut demand for gas, along with prices.
It's all good news for people who drive a lot. The typical driver is saving about $50 a month because gas prices have fallen so much.
Why gas is so cheap
Gas is cheap largely because the bottom has fallen out on oil prices. Crude accounts for about half the cost of a gallon of gas.
So as oil goes, so does gas. Oil is trading now at under $46 a barrel. Last summer, oil was at $100 a barrel.
Oil is bought and sold on world markets and largely driven by supply and demand.
First, a surge in production from American shale producers has led to a massive glut of oil.
Normally, when prices fall, OPEC steps in and cuts production. But not this time. The cartel of some of the world's largest oil suppliers -- led by Saudi Arabia -- continues to pump record amounts.
What does gas cost in your state?
Some see the move as part of a Saudi strategy to pressure American shale oil producers.
The fact that Iran may be reopened to Western oil interests, because of the pending sanctions deal, has also helped drive prices lower.
Not only is there too much supply, but demand for oil has been sluggish.
Some developed economies in Europe and Asia are barely growing and emerging markets in Latin America are stumbling. Growth in China, the world's second largest economy, has slowed dramatically. Economies need less oil when they cool off.
Of course, there is one big victim in falling prices: oil jobs. U.S. companies have disclosed at least 86,405 job cuts directly attributed to falling oil prices since June 2014, according to outplacement firm Challenger, Gray & Christmas.
Related: U.S. oil exports: Coming soon?
--CNNMoney's Matt Egan, Jackie Wattles and Rich Barbieri contributed to this report.