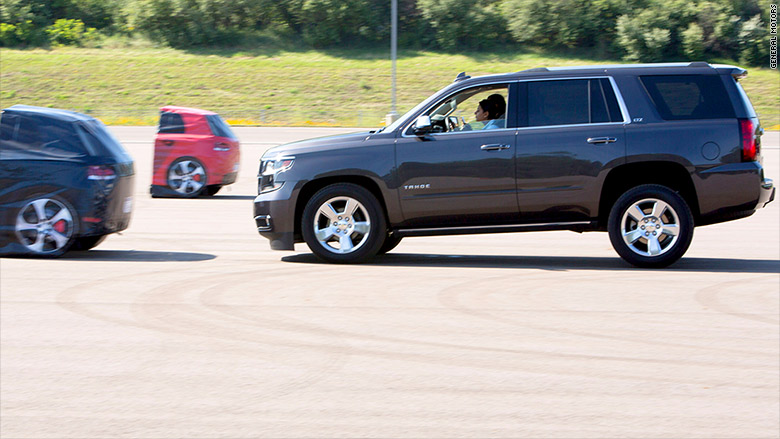 Ten major car makers have agreed to make automatic braking technology a standard feature on all their vehicles.
These systems use radar, laser or cameras to sense an impending collision and automatically apply the brakes to prevent a crash or at least lessen its severity.
Audi, BMW, Ford (F), General Motors (GM), Mazda, Mercedes-Benz (DDAIY), Tesla (TSLA), Toyota (TM), Volkswagen (VLKAF) and Volvo will make this kind of technology available as standard equipment in all car, truck and SUV models they sell.
It's currently available, either as an option or as standard equipment, on mostly luxury cars and higher-end models. Combined, the manufacturers account for over half the new vehicles sold in the United States.
The announcement was made Friday by the U.S. National Highway Traffic Safety Administration and the private Insurance Institute for Highway Safety, an auto safety group financed by the insurance industry. The automakers are working with the agencies on a timeline for when the technology will be made standard on all models.
"Most crashes involve driver error," IIHS President Adrian Lund said. "This technology can compensate for the mistakes every driver makes because the systems are always on alert, monitoring the road ahead and never getting tired or distracted."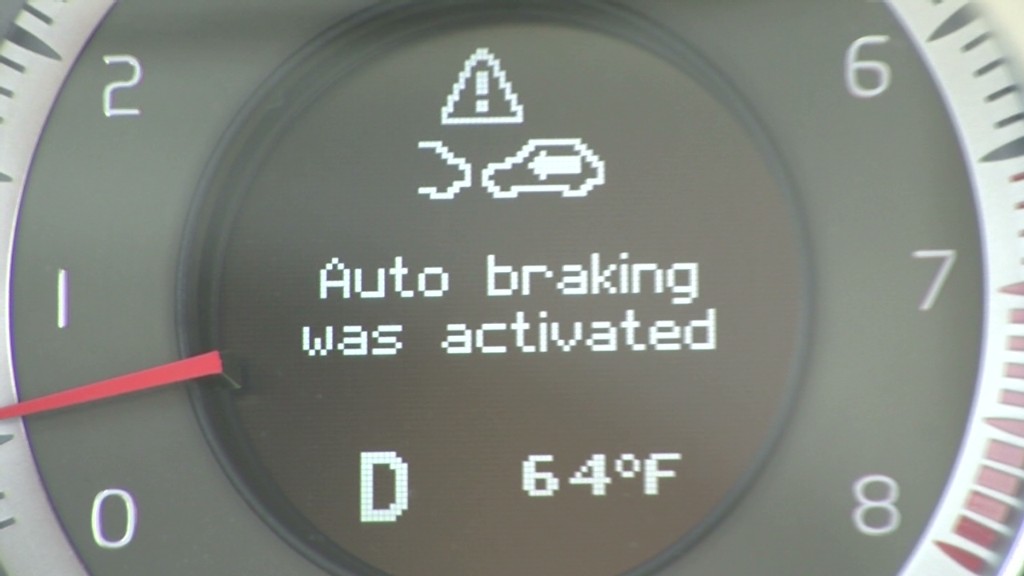 The technology is most effective at preventing rear-end collisions, an extremely common type of crash, that, in 2012, caused 1,700 deaths and 500,000 injuries, according to government statistics.
In June, the National Transportation Safety Board, a separate government agency, recommended that the automatic braking systems be made required on all new cars.
AEB systems can reduce auto insurance injury claims by as much as 35%, according IIHS research.
Electronic stability control, a system that uses computers to help drivers maintain control during skids, has been required on all new cars since the 2012 model year.