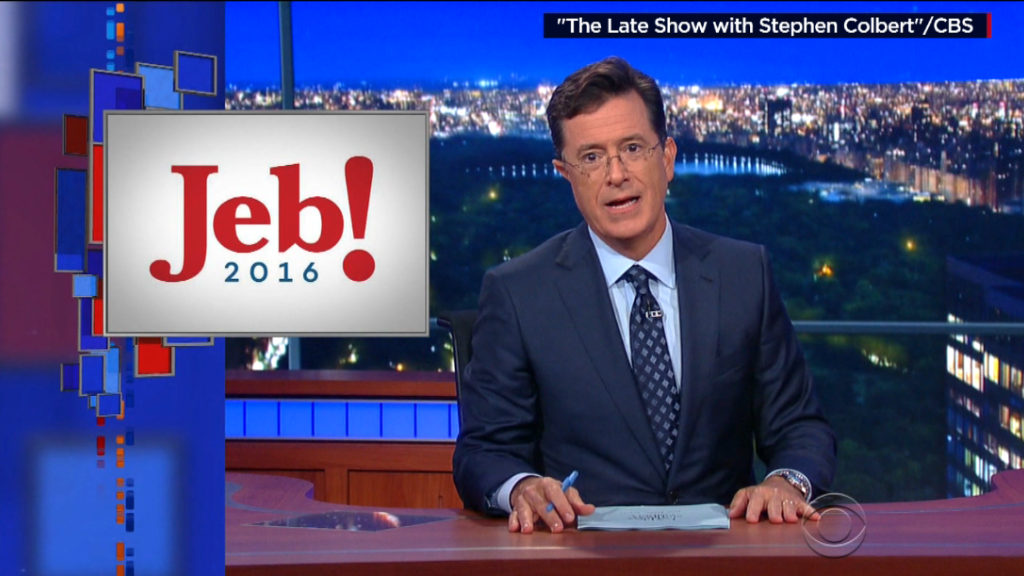 Stephen Colbert had the biggest news-maker on Thursday night, but Jimmy Fallon had the biggest audience.
Fallon's "Tonight Show" pulled in a total of 4.3 million viewers Thursday night, beating Colbert's 3.9 million.
Fallon also won in the most-sought-after advertising demographic of viewers 18 to 49 years old with a rating of 1.5 to Colbert's 0.8.
This means Fallon has topped Colbert two nights out of three in total viewers and in the demo.
Fallon was surely helped on Thursday by the fact that NBC showed the NFL season opener in prime time.
On the other hand, the game delayed the start of "The Tonight Show" by nearly an hour, so people had to stay up extra late to see Fallon.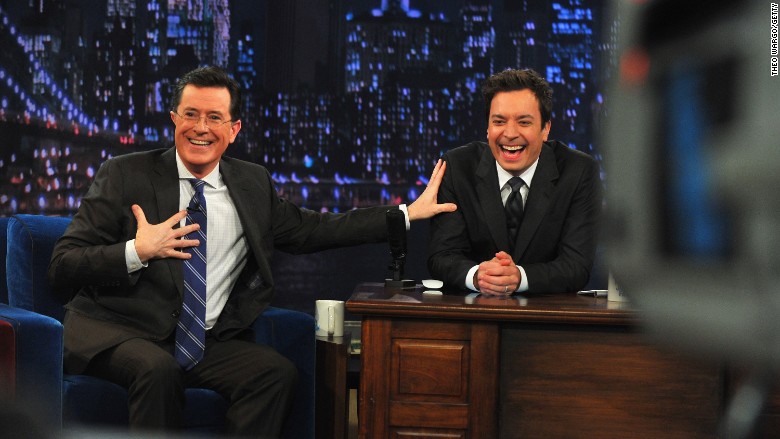 Related: Colbert's interview with Uber CEO interrupted by protester
While there's no debate over who was #1 on Thursday in terms of viewership, some could make the argument that Colbert's "Late Show" had the bigger impact.
That's because of the host's poignant interview with Vice President Joe Biden, who spoke openly and emotionally about the recent death of his son Beau.
The deeply personal interview was praised by critics and late night observers. And it was widely shown and discussed on TV newscasts and web sites on Friday.
The late-night battle will continue on Friday when Fallon hosts the Republican presidential candidate Donald Trump.
Not to be outdone, Colbert will have an outspoken guest of his own in Amy Schumer, who is coming off her break-out role in this summer's hit comedy "Trainwreck."
And as for the third competitor in the late-night network race, Jimmy Kimmel, his telecast "Jimmy Kimmel Live!" netted 2.2 million viewers for ABC on Thursday.