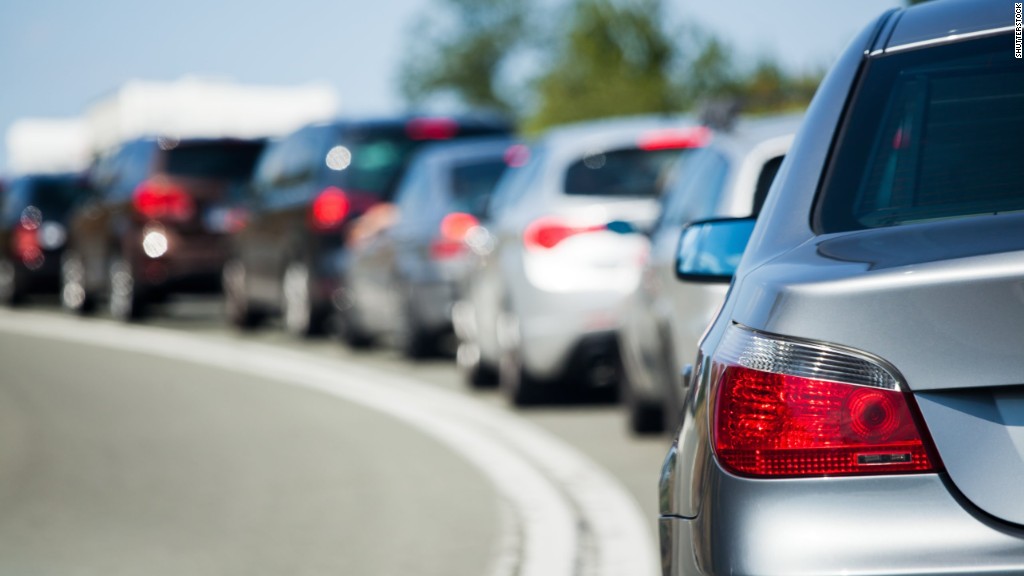 British business is furious with a new European court ruling that could increase wage bills by forcing companies to pay some workers for their travel time.
Europe's top court ruled Thursday that employees who have to travel to different sites for their work must be considered 'on the job' from when they leave their homes to when they return.
All 28 nations in the European Union, including Britain, are bound by the court decision. The ruling comes at a highly sensitive time for the U.K., which will hold a popular vote on whether to quit the EU in the next year or so.
The judgment by the Court of Justice in Luxembourg applies to workers such as plumbers and traveling salesmen, who clock up a lot of hours on the road and don't have a fixed office space.
The British Institute of Directors slammed the court as a "red-tape machine" that was "tormenting firms across Europe." It said the rule would lead to higher employment costs, and could be abused by employees.
Related: World's worst cities for rush hour traffic
Other business groups voiced similar complaints.
"A faraway court is taking decisions that could impact business prospects, job creation and economic growth in the UK," said Adam Marshall, the executive director of policy at the British Chambers of Commerce.
"Companies of all sizes will be dismayed that [the court] is once again intervening in a way that stops EU member states from running their own labor markets."
Prime Minister David Cameron is renegotiating the terms of Britain's membership of the EU in the hope of getting a new deal that will satisfy demands for greater autonomy. But the court ruling could encourage those who want the country to break away entirely -- the Brexit scenario.
"While employers work out the finer detail, it is obvious that this decision will add fuel to the Brexit debate," said Suzanne Horne, a partner and employment lawyer at Paul Hastings LLP.
Related: These roads will charge cars as they drive
One group that isn't complaining are those representing workers who will benefit.
"This case rightly demonstrates that mobile workers must be paid for all their working time," said Dave Prentis, general secretary of labor union Unison, which represents about 30,000 home care workers in the U.K.