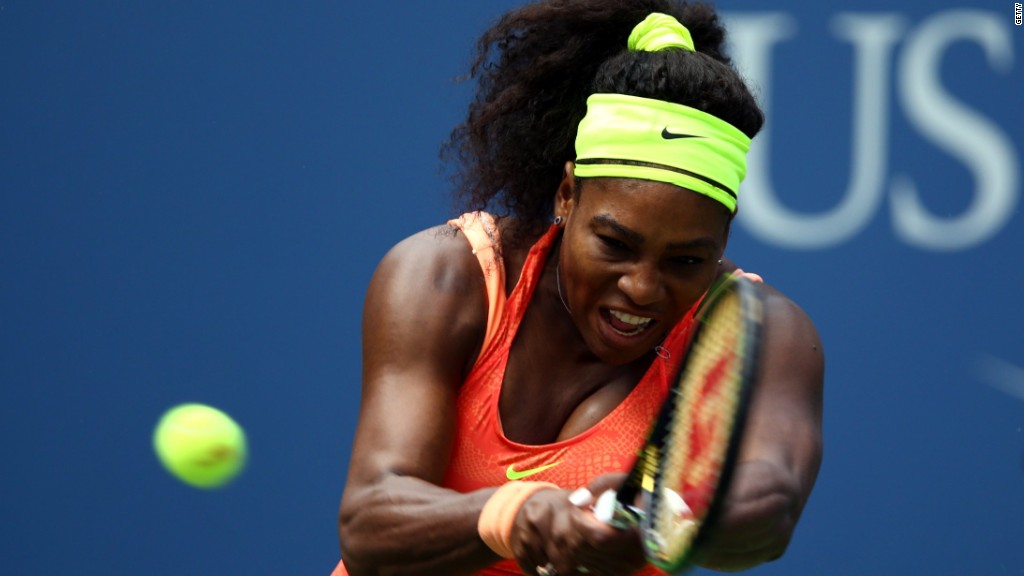 Serena's out of the U.S. Open, and so are her fans.
After tennis superstar Serena Williams was ousted in the semifinals Friday and lost her chance at a Grand Slam, ticket prices for the women's final dropped dramatically -- and quickly.
The resale price of tickets for Saturday's final was as low as $50 -- a drastic decline from prices while Williams was still a contender.
According to TiqIQ, a ticket tracking site, at the start of Williams' match with Roberta Vinci, the average ticket price was $1,411.98, and the lowest tickets were going for $271. That's more than what tickets for the men's final cost.
Shortly after Williams lost, the average price dropped to $1,103.14 and the lowest price was $124.
Less than 10 minutes later, prices fell even more to $876.23 and $70. And they kept falling. Two hours after the match, the cheapest tickets could be bought for $50.