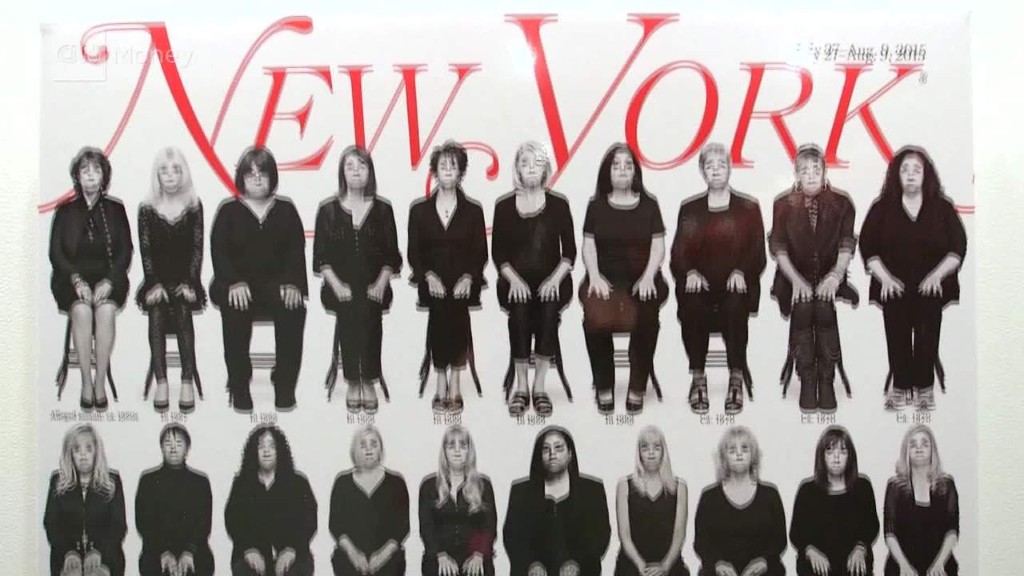 A&E is set to air a one hour special titled "Cosby: The Women Speak," which will include interviews with some of the women who say the famed comedian sexually assaulted them.
The special will air on A&E September 17 at 9 p.m. and will reveal "new details during interviews with accusers," the network said Monday.
A&E is calling the one-hour special "provocative." It says the interviews with Bill Cosby's accusers will detail "his perfect storm of fame, power and rapid professional decline following mounting allegations by dozens of women."
The cable network released a 30-second trailer for the show on Monday.
During the preview, many of Cosby's accusers hold up past photos of themselves from the age they were when Cosby allegedly sexually assaulted them.
Related: Bill Cosby's 35 accusers appear on New York magazine cover
Over the last year, dozens of women have come forward to accuse Cosby of the crime. The famed comedian has denied the accusations and has never officially been charged.
However, the once clean reputation of Cosby has certainly been tarnished. Reruns of his popular eighties sitcom, "The Cosby Show," have been pulled from the airwaves, and projects and tour dates have been scrapped.
New York Magazine made headlines when it featured thirty-five women who have accused Cosby on its July 27 issue with the headline, "Cosby: The Women. An unwelcome sisterhood."
The issue, like the upcoming special, included interviews with the women.
It was also widely praised on social media with some calling it "the best (saddest) cover of the year."
Representatives for Cosby did not immediately respond for comment.