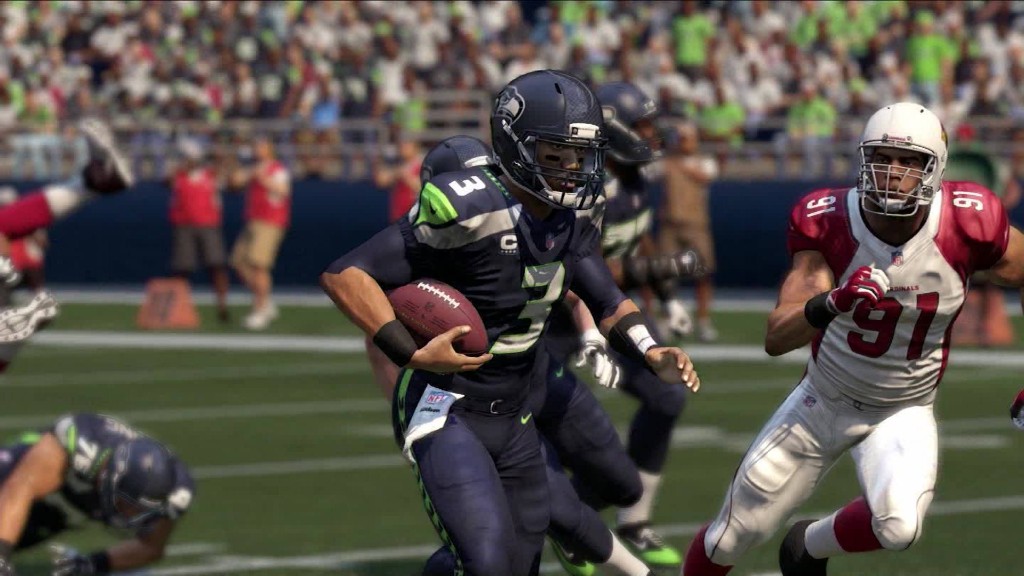 The Dallas Cowboys are the first sports team to be valued at $4 billion, cementing its place as the richest franchise in the world of sports.
All of the National Football League's 32 teams saw their value jump by a wide margin. The average NFL team is now worth nearly $2 billion, up 38% from a year ago according to Forbes, which publishes sports team valuations every year.
The jump in values comes as the NFL's profits have surged. It's been the most profitable professional sports league for decades, and raked in a record $12 billion revenue last season.
Television broadcast rights brought in an additional $900 million in revenue last season which was split evenly by all 32 teams. Sponsors also gave the league and its teams an estimated record $1.15 billion, according to research firm IEG, up 8% from 2013.
Related: NFL Revenue - Here comes another record season
A boom of new stadium construction has also helped. The team that enjoyed the biggest jump in value was the San Francisco 49ers, who are now worth $2.7 billion, or 69% more than a year ago, due to the team's move into a new stadium partly funded by taxpayers.
The Cowboys' value is up $800 million, or 25% from a year ago.
The least valuable NFL team is the Buffalo Bills, which sold for $1.4 billion last year. That value jumped a staggering 50% from last year.
Even the poorest NFL team is worth more than most of the nation's other sports teams. There are only five Major League Baseball franchises and six National Basketball Association teams worth more than the Bills.
Related: NFL's richest team owners
The Cowboys are also the most valuable sports franchise in the world, ahead of No. 2 Real Madrid, the Spanish soccer team estimated to be worth $3.26 billion. The New England Patriots, the defending NFL champs, and baseball's and the New York Yankees are both worth an estimated $3.2 billion, which means they are tied for third. Another Spanish soccer team, Barcelona, rounds out the top five franchises with a $3.16 valuation.