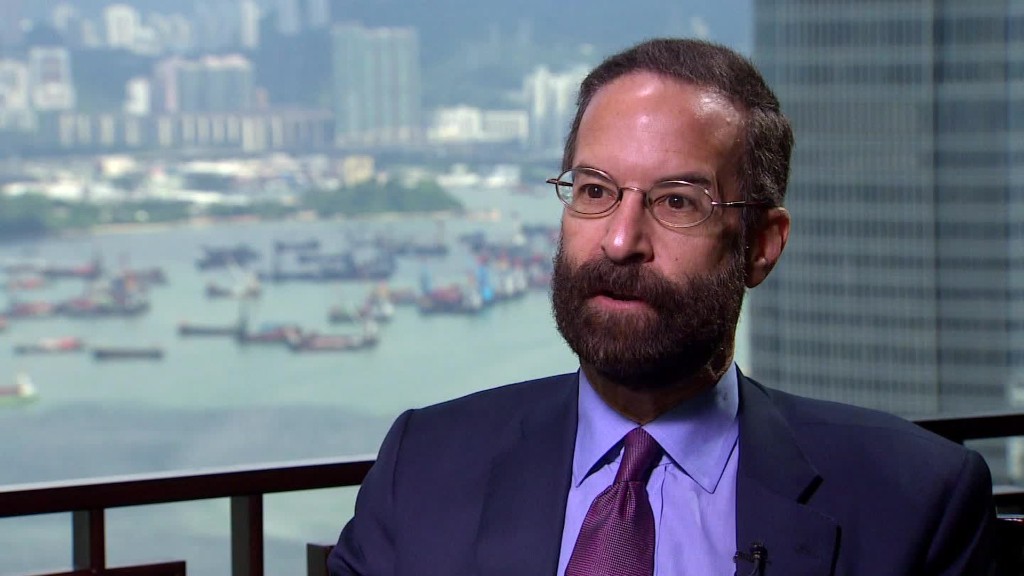 The president of China's largest brokerage has been caught in Beijing's widening probe of insider trading.
Cheng Boming, the president of Citic Securities, is being investigated for "insider dealing and leaking inside information," the company said in a stock exchange filing.
In addition to Cheng, two other top executives are being investigated by public security officials, Citic said.
Citic Group is among the most prestigious and respected Chinese financial firms. It was established in 1979, with the support of Chinese leader Deng Xiaoping, who opened the country's economy to the world.
The widening investigation is bound to send a chill through China's brokerages, which have been under intense scrutiny as Beijing tries desperately to reverse a stock crash that has wiped trillions of dollars off the nation's markets.
The first signs of trouble came in June when the Shanghai Composite peaked at more than 5,100 points, a gain of roughly 150% over the previous 12 months. But then the bubble burst and the index lost 32% of its value in just 18 trading sessions.
Beijing reacted forcefully. The People's Bank of China cut interest rates for the fifth time in nine months, regulators suspended new share listings, and threatened to throw short sellers in jail.
Related: China has spent $236 billion on its stock market bailout
The China Securities Regulatory Commission, which polices the country's markets, organized the purchase of shares using cash supplied by the central bank. Much of the actual buying has been carried out by China's so-called "National Team," a group of state-backed investors, brokerages and funds.
Despite costing as much as $236 billion, the measures have failed to stop the slide, and the benchmark Shanghai index is now more than 40% below its June peak.
China's Ministry of Public Security did not immediately respond to a fax requesting comment. After a slow start to the day, stocks in Shanghai closed nearly 5% higher on Wednesday.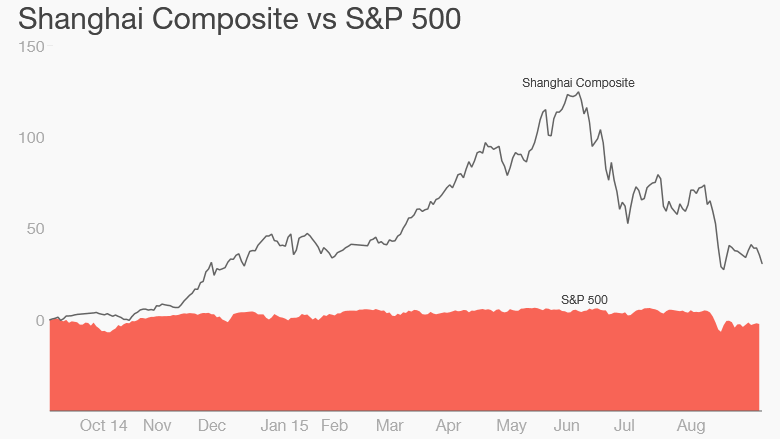 -- Serena Dong contributed reporting.