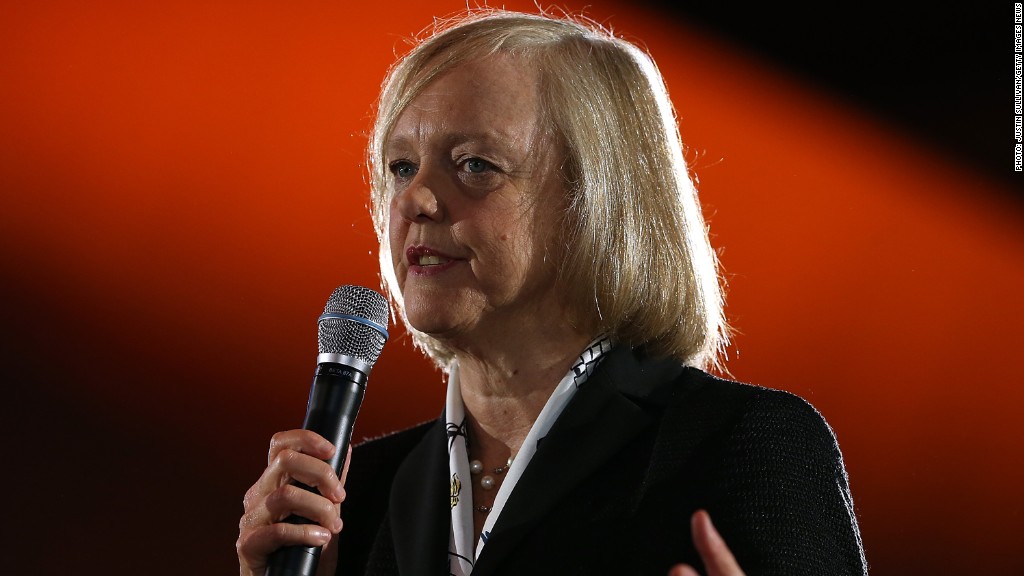 Hewlett-Packard is cutting more jobs.
HP (HPQ) announced plans on Tuesday to slash another 25,000 to 30,000 jobs, the latest dramatic downsizing at the once-iconic company.
The new job cuts are part of HP's breakup into two separate publicly traded companies.
The cuts will take place at the company that will be called HP Enterprise, which will focus on hyper-growth businesses like cloud technology and cyber security, while HP Inc. will sell slower-growth products such as PCs and printers.
HP CEO Meg Whitman said the latest job cuts will "enable a more competitive, sustainable cost structure" for the new company.
Whitman, who will serve as CEO of HP Enterprise, also said "these final actions will eliminate the need for any future corporate restructuring."
Since Whitman was hired in 2011, she has presided over a huge decline in headcount at HP, eliminating about 55,000 jobs prior to this latest announcement.
She previously warned more job cuts were coming, telling CNN's Poppy Harlow in June that "more fine-tuning" could be expected.
At the time Whitman acknowledged that the job cuts have been "tough on morale" at HP.
The job cuts will result in a $2.7 billion charge beginning in the fourth quarter.
HP Enterprise is expected to start trading on November 1 under the ticker symbol "HPE."
HP shares have lost about one-third of their value this year.