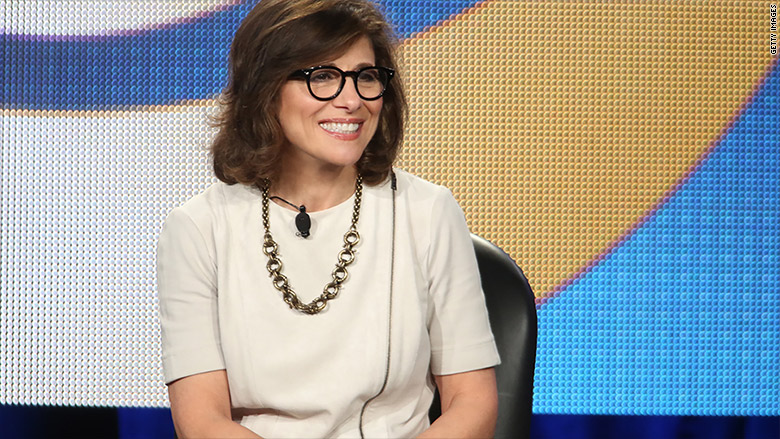 Nina Tassler, one of the longest serving top executives at CBS, is stepping down.
Tassler has been the chairwoman of CBS Entertainment since 2004. The network said Tuesday she will be leaving her position at the end of the year.
Glenn Geller will replace Tassler and "lead entertainment programming for primetime, daytime and late night, as well as program development in all genres, including comedy, drama, reality, specials and long-form," according to CBS.
Geller currently oversees programming for CBS Entertainment and CBS Television Studios, a job he has done since 2013. He will take over Tassler's duties effective immediately.
Related: 'CSI' to end after 15 seasons with a two-hour series sendoff
The move came as a surprise because Tassler has been with the network since 1997 and her contact wasn't up until 2017.
"Nina and I have been colleagues and friends for 25 years," CBS (CBS) CEO Les Moonves said in a statement. "It is one of the proudest partnerships of my professional life."
Tassler will continue at CBS in an advisory role until at least 2017.
During Tassler's time at the company, CBS has become the top network on television -- ranking No. 1 in viewership for 12 of the past 13 years.
Tassler was instrumental in bringing hits like "The Big Bang Theory," "The Good Wife" and "How I Met Your Mother" to CBS.