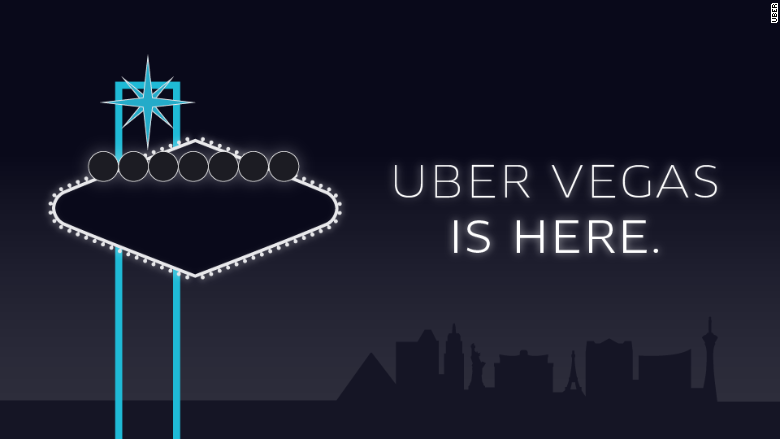 Uber is live in Sin City.
The ride sharing app is now available in Las Vegas, and it also launched in Reno Tuesday afternoon.
The state passed a law earlier this year that will allow the company to operate there.
Rival startup Lyft also announced Tuesday that it was starting service in Las Vegas.
An Uber spokesperson said the final rules were approved just last week and that its permit was issued on Monday.
The company is used to roadblocks. It's been heavily targeted by cab services and local governments that see it as a loosely regulated liability as well as a threat to taxis' business. Protests in France broke out in July, and Hong Kong police recently raided an Uber office.
Uber has also gotten blowback from its drivers in California who claim they should be considered employees and not contractors.
But none of that has stopped Uber from growing at a breakneck pace. It was recently named the most valuable startup in the world at nearly $51 billion.
Related: Uber is planning a huge expansion in China
Las Vegas will only have access to UberX -- which hails a mid-sized car -- and not UberXL or UberPool services. Riders will be able to get from the University of Las Vegas to downtown for $13 to $17, the company said.