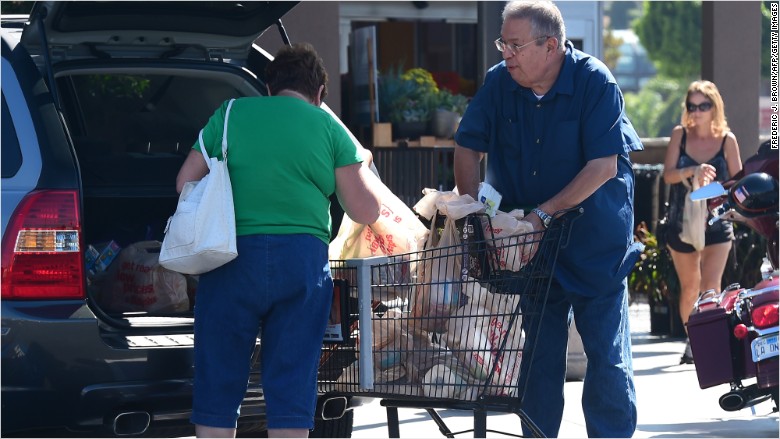 Americans opened their wallets in August -- a little.
U.S. retail sales rose 0.2% in August from July and 2.2% from a year ago, according to the Census Bureau. It's another good-but-not-great sign of the U.S. economy. It still has momentum, but it's not surging.
One healthy sign is that Americans bought big-ticket items in August. Car sales rose 0.7% in August compared to July. It's a sign that at least some Americans are confident enough about the economy's direction to open their wallets really wide.
However, purchases for building supplies -- an indicator of construction spending -- and furniture sales were down on the month.
Overall though, the retail data was mostly good in August.
Related: GOP debate's economic issues
The Census Bureau also revised up July's retail sales a bit, which is another encouraging sign.
The retail data comes the day before the Federal Reserve begins a crucial two-day meeting. The Fed could raise its key interest rate for the first time in almost a decade. And all economic data gives Fed members a window into how the economy is performing.
One more piece of data -- U.S. inflation -- comes out Wednesday, and the Fed will announce its long-awaited decision Thursday.