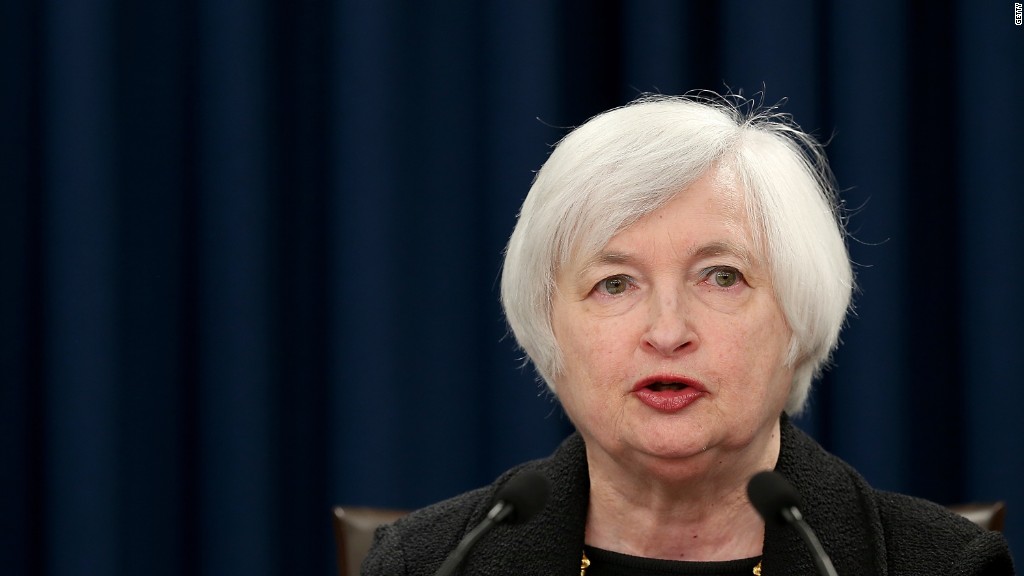 Get ready for a Fed-induced hangover.
U.S. stock futures are off by about 1% and European markets are all deep in the red.
Here are the four things you need to know before the opening bell rings in New York:
1. Reacting to the Fed: U.S. stocks look set to open with losses and all European indexes are down in afternoon trading as investors react to the Federal Reserve's decision to leave interest rates unchanged because of concerns about the global economy.
Germany's DAX index is leading the way down with a fall of nearly 3%. Many other major European indexes are declining by 1% to 2%.
"Leaving U.S. interest rates unchanged would normally be enough to see markets cheer at the prospect of cheap money for longer, but heightened concerns about external factors such as China, market volatility and deflation derailing a stateside recovery has resulted in an understandably cautious stance being adopted," noted Mike van Dulken, head of research at Accendo Markets.
Most Asian markets ended the day with modest gains, but the Nikkei in Japan declined by 2%.
2. Throwback Thursday: Over the previous trading session, the Dow Jones industrial average and the S&P 500 were down by a modest amount, losing 0.4% and 0.3% respectively. The Nasdaq inched up 0.1%.
"Financial markets priced a relatively low probability of a rate hike yesterday and the immediate reaction [to] the unchanged Fed rates was quite moderate," explained Benjamin Dousa, a market analyst at SEB bank.
3. Potential market mover -- Adobe: Investors should watch Adobe (ADBE) this morning. The shares are sinking by about 3% premarket after the company released earnings Thursday evening and said it was rejigging its management team.
4. Economic data: The U.S. Conference Board will post its monthly update of leading indicators at 10 a.m. ET. The composite index tracks business cycles, and it fell last month after four months of strong gains.