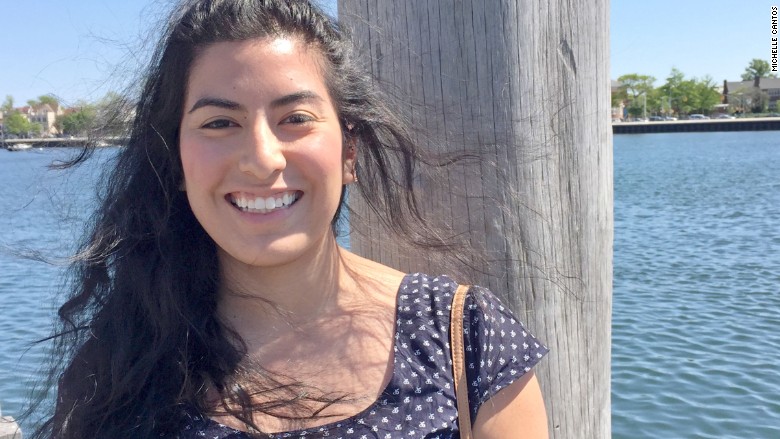 Some politicians may refer to Michele Cantos as an "anchor baby," but she refuses to be defined that way.
"I'm an American, I can tell you that," said Cantos, whose parents came to the United States from Ecuador in the late 1980s.
Not only is she an American, she is also a 24 year old with a master's degree in International Relations from Syracuse University. Her dream? To start a business that will someday create jobs in her Brooklyn neighborhood and give back to her community.
And she is already on her way. Today, she's a program manager at the Future Leaders Foundation, a nonprofit in New York that offers three-year fellowships to top students who come from families living below the poverty level in their home country and are the first person in their family to attend college.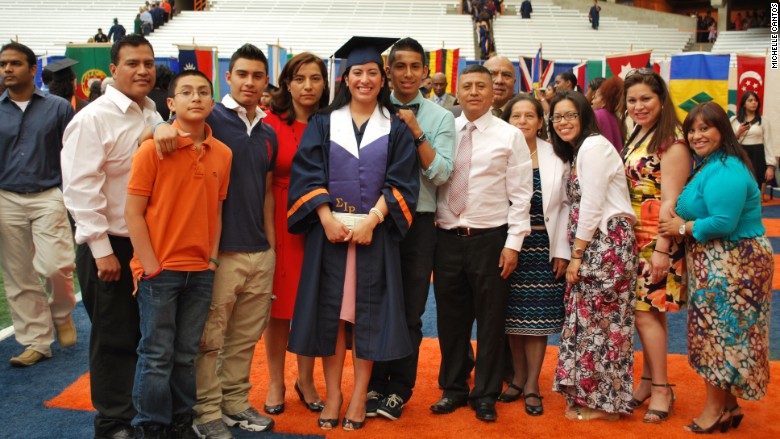 Had her own parents not immigrated to the U.S. from their small Andean communities in Ecuador in 1987, Cantos knows her story would likely be much different.
Her father, Julio, arrived in the U.S. first and then her mother Anna arrived a few months later. Both of their journeys involved a dangerous overland trip with a "coyote."
They flew to Panama and then crossed through Costa Rica, Nicaragua, Honduras, Guatemala, and Mexico, traveling on foot and in vans and cars "often stacked like sacks of potatoes." Many of the women had to succumb to "things" during the crossing, Cantos said.
Related: I'm no "anchor baby," I'm Noe Paramo - a future doctor
"My parents don't like talking about their story and they don't like it when I discuss it, either," she said.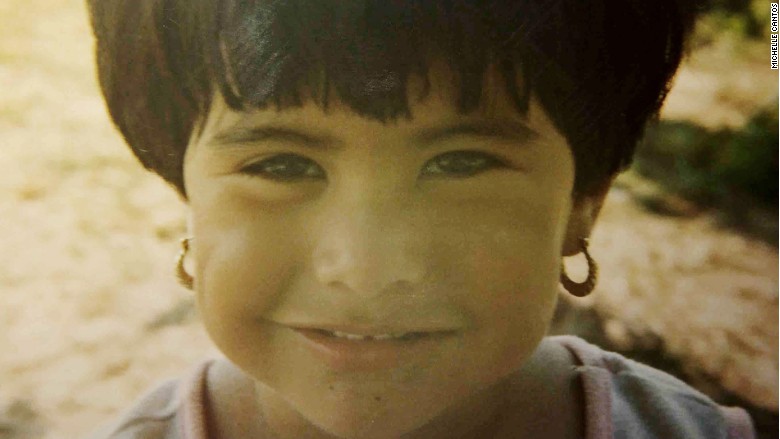 Michele's parents eventually made their way to New York, where after years of bouncing from job-to-job, Julio found steady work as a livery cab driver. The couple settled in Brooklyn, where Michele was born in 1990.
But even after arriving, the difficulties continued. A fire in the apartment next door forced the family out of their home. They were homeless for a couple of days until the family was placed into public housing projects in Williamsburg, Brooklyn, Michele said.
Fearful of being deported, the family decided that Michele, then age six, and her two-year-old brother Jose would go with Anna and live in Ecuador. The children remained separated from their father for six years.
By the time they returned to the U.S., Michele was in the sixth grade and had forgotten much of the English she'd previously learned.
"I was dumped into a bilingual class, which means everything was taught in Spanish -- which is not very bilingual," she said. "There were over 25 of us from different grade levels and from different countries in Latin America... I'm sure that some of the kids hadn't had any education before getting here."
The English speaking students in her school bullied her and called her names, but Michele ignored their taunts, she said.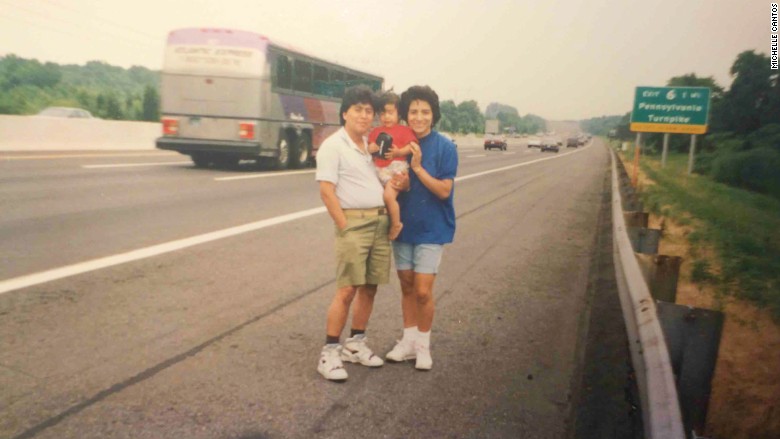 "I did pretty well in school my whole life, but my counselors wanted me to apply to safe schools that they thought I could get into," she said. "Then at some point, someone took me to a college fair and I also applied to Fordham, NYU and Syracuse."
Her father supported the family through the livery cab service that he ran with another cab driver. It was this income, along with financial aid, that enabled Michele to attend Syracuse, and her brother to study engineering at Embry-Riddle Aeronautical University in Daytona, Florida.
Michele spent her summers in college studying abroad in Madrid and Geneva. And while earning her master's in international relations, she traveled to Santiago, Chile. She also went to Thailand with the United Nations, helping regulators there to implement rules on banning the use of landmines.
"I loved going abroad because it solidified my identity as an American," she said. "Wherever I went it was a shock that I was American because I look different, but that's what I am."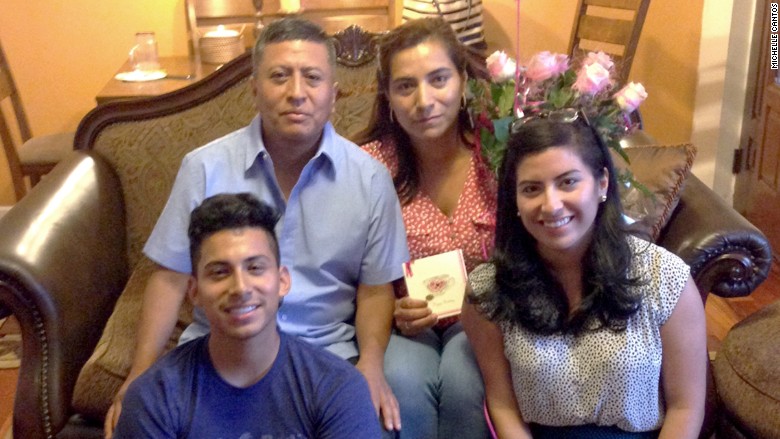 Cantos' parents are now both naturalized U.S. citizens. They've grown wary of the anti-immigrant rhetoric that is becoming pervasive in American politics. They don't want their birthright American children to be stigmatized or discriminated against because they arrived without papers, she said.
But Cantos said she understands why some people may get upset at the immigrants that live in the country, especially when politicians are using such inflammatory language.
"I understand that if you're an American and you work a lot, you're seeing your income disappear. Or if you lose your job, you want to blame someone," Cantos said. "I get that, and it's the immigrants who get targeted. But I wouldn't blame my fellow Americans for feeling frustrated and angry, I blame the politicians."
My American Success Story
From food stamps to directing a $24 billion powerhouse for good
Girl Scouts CEO: A small town Arizona girl with big dreams