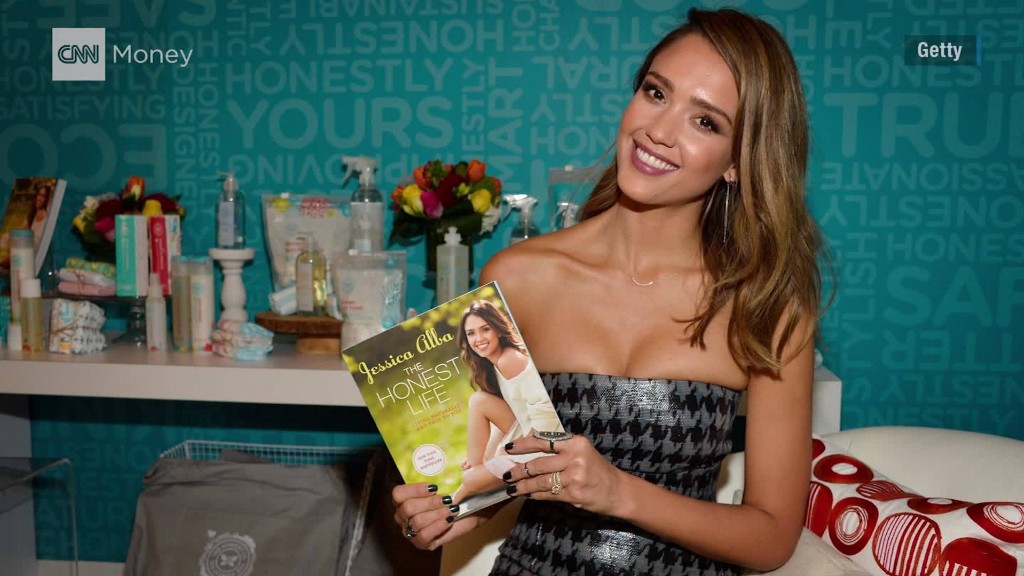 New parents at The Honest Company will get an enhanced perk starting next year: 16 weeks of paid leave.
The new policy covers both men and women at the company and will go into effect in January 2016. The three-and-a-half-year-old consumer goods company currently offers new parents 10 weeks of paid leave.
Company co-founder and actress Jessica Alba made the announcement Thursday at Salesforce's Dreamforce Conference in San Francisco. Alba shared the news during a panel, which hit on a variety of topics, including work-life balance and diversity in the tech world.
"You need to take that time also to bond with your baby; it's also important for men to bond with their babies," said Alba, who is a mother of two.
The company did not immediately respond to request for comment.
Related: These companies have awesome benefits for parents
The Honest Company launched in 2012 with a focus on eco-friendly baby products and has since expanded to include a wide range of products. Last week, the company launched Honest Beauty a cosmetic and skin-care product line.
The company's website states that its "honestly FREE guarantee" means it doesn't use "health-compromising chemicals or compounds," but it has come under fire recently from consumers making complaints about the products.
Customers claimed Honest sunscreen failed to provide sufficient sun protection, and posted images of their sunburns online.
And a lawsuit filed earlier this month alleged that Honest falsely claims products are "natural." The lawsuit also claimed the company's sunscreen was ineffective.
In response to the suit, Alba said in a statement to CNNMoney: "The allegations against us are baseless and without merit. We strongly stand behind our products and the responsibility we have to our consumers."
Related: Jessica Alba's Honest Company raises $100 million
Paid leave for new parents has become a hot topic recently. Earlier this week, professors from some of the top business schools in the U.S. signed a letter to Congress urging the passage of legislation that would create a national program to fund paid family leave. The U.S. is the only developed nation without a formal paid leave policy for new mothers.
For now, companies are on their own to decide whether to offer paid leave to their employees.
Recently, the tech industry has been leading the way in improving benefits to new parents. New moms at Microsoft, for example, will now be offered up to 20 weeks off at full pay, while Adobe recently announced a new policy that allows up to 26 weeks of paid leave, and Netflix said all new parents could take unlimited paid time off during a child's first year.
Related: Hourly workers here can get 10 weeks of paid maternity leave
-CNNMoney's Cristina Alesci contributing to this report