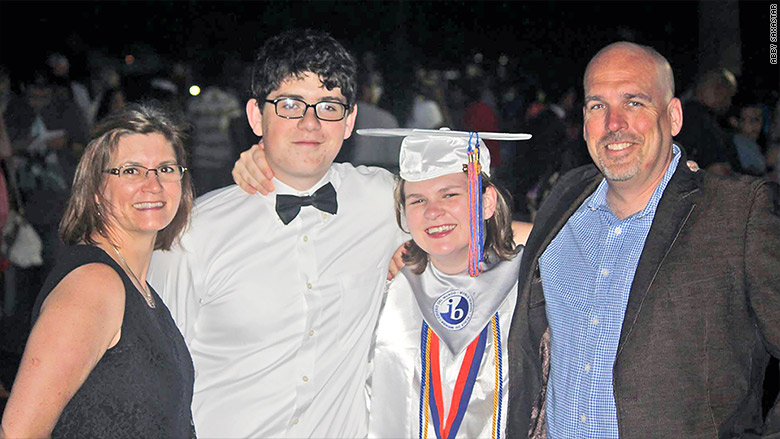 High schoolers can now earn money for college -- no job required.
Startup Raise.me developed a program that allows high school students to start banking college scholarship money.
What's the catch?
The money is tied to students' individual achievements. The better they do in school, the more engaged they are with their communities, the more money they earn from Raise.me's college partners.
There are 76 colleges on Raise.me's platform, including Penn State, UMass and Tulane. Raise.me cofounder Preston Silverman hopes to increase that to 100 colleges by the end of the year.
As long as students meet the college's GPA requirements, they can start earning money from as many as they choose -- between $500 to $1,000 per achievement. Students don't get the money until they are accepted to one of the colleges.
Related: This is how you make math fun
Abby Saxastar raised $80,000 on Raise.me, which will fully cover her tuition at Stetson University, a private college in central Florida.
"I've always been very successful in school and I've also done a lot of volunteer work," said Saxastar. "But I still had to figure out how to pay for college."
Saxastar learned about the program a few months before she graduated high school in June, but the program allows students to retroactively include information. So even as a senior, Saxastar could log her grades and activities for the past four years.
"My family is digging through some debt and taking out loans for my other expenses," she said. "So getting this scholarship has been amazing."
Related: The White House likes these colleges best
Saxastar is one of 60,000 students from 5,000 high schools who have signed up with Raise.me since it launched in August 2014. The startup has received funding from the Bill & Melinda Gates Foundation and Facebook (FB).
Colleges committed a total of $1 billion in scholarships in the first year, but Silverman said there isn't data on how much of this was actually paid out to students. The goal is to make scholarships available to students who may not otherwise pursue them.
"Most scholarships today are awarded at the very end of high school. It's too late to influence a student's college search and application process," he said.
Silverman said colleges are on board because it helps them reach students much earlier in the selection process.
Related: Here's the difference between you and the class of 2019
Beatriz Zayas is head counselor at the Southwest High School in El Centro, California, a city on the border with Mexico and Arizona. It's a predominantly rural area, and 90% of the 2,100 students are Hispanic.
"A high percentage are from low-income families, but we're hoping they will become first-generation college students," said Zayas.
Raise.me could become a critical part of that. There are 60 students at Southwest currently enrolled in the program. Zayas said they opted to focus on a small International Baccalaureate class first, in order to provide the necessary support.
"It's putting good colleges on the radar of families who wouldn't have known about them otherwise," she said.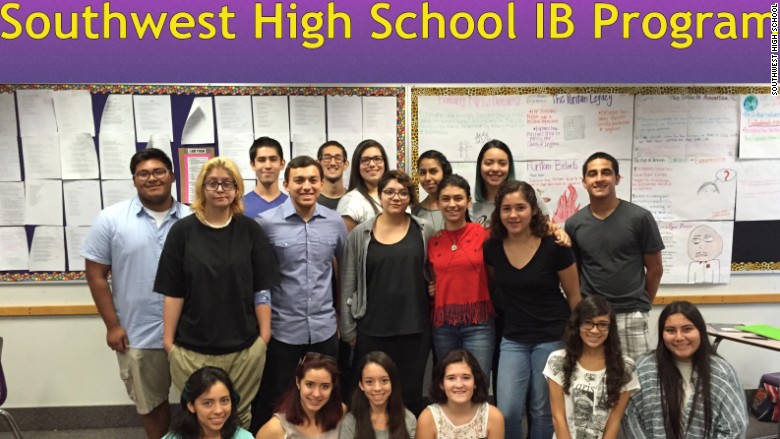 Although Raise.me doesn't target a specific demographic, Silverman said 49% of students on the platform are from low-income families.
A few colleges, including Florida International University, are even offering scholarships specifically to these students.
The university plans to partner with Raise.me this year to target low-income Florida high schools.
"With many first-generation families, their socioeconomic barriers prevent them from taking advantage of a lot of things," said Luisa Havens, vice president of enrollment services with Florida International University. "Raise.me is perfect way to give them access to opportunity."
Correction: An earlier version of this story misstated the number of colleges currently using Raise.me's platform. There are 76, not 26.