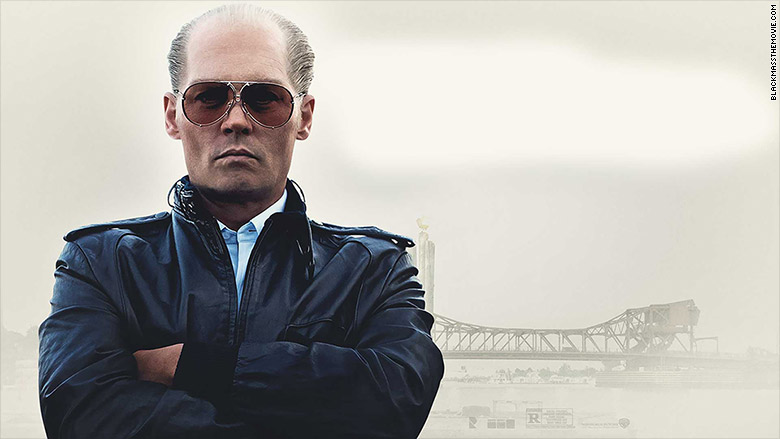 "Black Mass," the biopic that stars Depp as Boston crime lord James "Whitey" Bulger, brought in $23.3 million at the U.S. box office this weekend.
For Depp, "Mass" is his biggest opening as a lead actor since 2013's "The Lone Ranger."
While Depp has had an illustrious box office career, the actor had a string of box office bombs like January's "Mortdecai," which only opened to $4.2 million.
Away from the solid debut, Depp's transformation into the real life Bulger is gaining acclaim with some critics who think it could nab Depp an Oscar nomination.
Related: The four big winners of the summer box office
The Warner Bros. crime thriller is not the first time Depp has played a real life gangster. The actor stepped into true crime roles with 2001's "Blow" and 2009's "Public Enemies." (Warner Bros., like CNN, is owned by Time Warner (TWX).)
"This is the Johnny Depp everyone wants to see," said Paul Dergarabedian, senior media analyst at Rentrak (RENT). "Kids may love him as Jack Sparrow and Willy Wonka, but it's interesting that Depp is really in his wheelhouse when he's playing gangsters."
The weekend's box office winner was "The Maze Runner: The Scorch Trials," which made $30.3 million.
"Scorch Trials" is the second installment in the young-adult dystopian "Maze Runner" series.
The original installment, "The Maze Runner," surprised Hollywood last year by making $340 million worldwide.