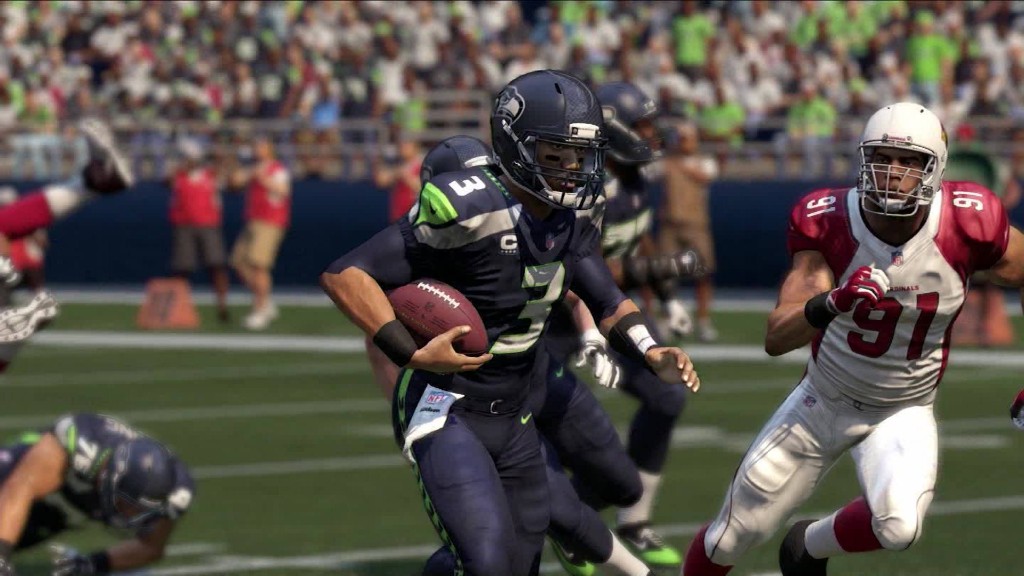 Pro-football games are by far the most profitable programing on television. Now the players want a cut.
The NFL Players Association announced Monday it has created a media company, Athlete Content & Entertainment, or ACE Media, to produce "sports lifestyle" programming featuring the players.
NFL games are the most-watched shows on television, with viewership that easily tops any other sports or entertainment programming. As a result, broadcasters from ESPN to DirecTV now pay a total of $7 billion a year for the rights to air the games. That drives record revenue for the league.
The new venture's programming probably won't pull in billions, but football's popularity means there is a huge built-in audience.
Some of the shows will be sports themed, but other shows will show other sides of the player's lives. Plans call for both scripted and reality series, animated and other youth-oriented content as well as short-form content and audio programming.
Related: NFL kickoff pumps up be ratings for NBC
"NFL players are an extraordinary group of people with an incredible range of talents, passions, perspectives and backstories," said Ahmad Nassar, president of NFL Players Inc., the NFLPA's for-profit marketing and licensing arm. "Many of those stories have flown under the public radar."
ACE Media said it has deals with several media outlets including BET Networks, Bleacher Report, The Players' Tribune and 120 Sports. Bleacher Report is a division of Turner Sports, which like CNN is owned by Time Warner (TWX). The Players' Tribune is a site started by retired New York Yankees star Derek Jeter which gives players the chance to tell their stories share their views without going through traditional media outlets.
ACE Media also wants to work with athletes from other sports, although it has not announced a deal with any of the other sports unions.