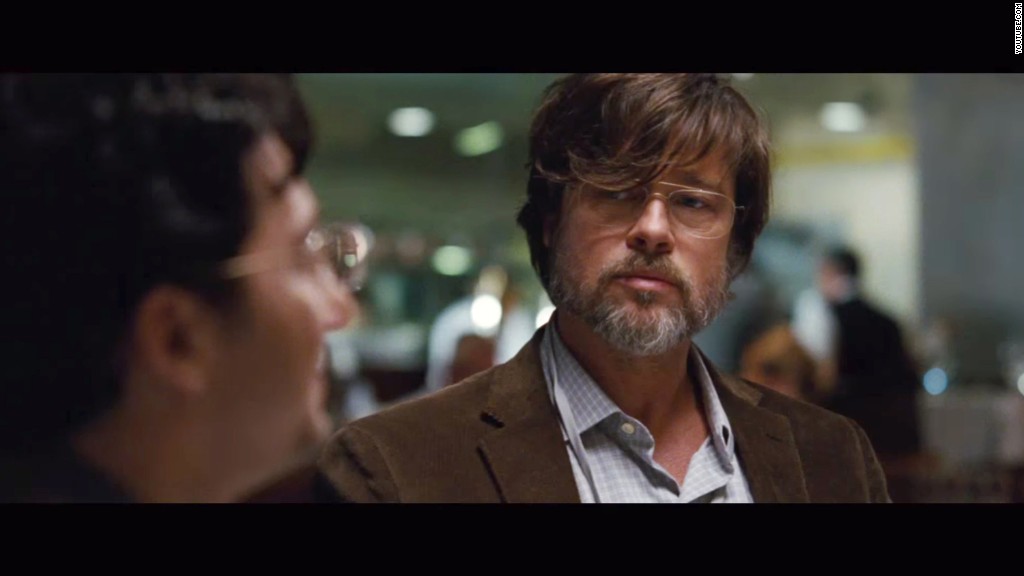 Not everyone was horrified when the stock market tanked in 2008. A few men were even ecstatic, and now Hollywood is telling their story.
On Tuesday, Paramount Pictures released the trailer for "The Big Short," which is based on the best-selling book by Michael Lewis.
It follows a handful of men who saw the stock market crash of 2008 coming and made millions betting on it. The film stars Christian Bale with an impressive hairstyle as the reclusive genius who catches on to the housing bubble by pouring over tedious financial documents.
The all-star cast also includes Brad Pitt, Ryan Gosling and Steve Carell as a private investor, a Deutsche Bank trader and hedge fund manager respectively. Marisa Tomei and Selena Gomez are also billed.
Lewis, a former Wall Streeter, is the same writer behind "Moneyball" and "The Blind Side," which landed Sandra Bullock an Oscar ad netted more than $300 million worldwide.
He's also the author of "Flash Boys," which looks at stockbrokers rigging the market with high-frequency trading, and is being made into a film as well, according to IMDb.
"The Big Short" was directed by Adam McKay, who's best-known for his work on Will Ferrell comedies such as "Anchorman" and "Step Brothers." It's slated for release in December.