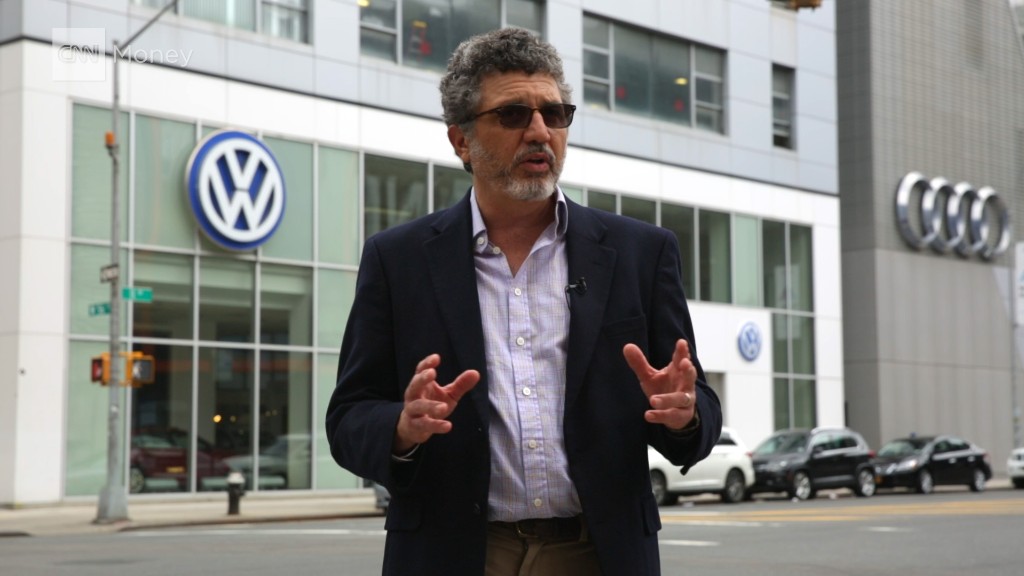 European carmakers are racing to assure their customers they are not cheating on their emission readings.
Volkswagen has admitted to rigging emission tests in the U.S., and has set aside millions to deal with the issue. As the scandal widened, many other carmakers saw their shares slide on fears they too might be involved.
Authorities in Europe are calling for wider investigations, even though the European Automobile Manufacturers Association said "there is no evidence that this is an industry-wide issue."
Here is how several of the biggest carmakers reacted:
Opel: "GM (GM) and its brands are committed to the robust emissions compliance of all our vehicles. Specifically, we do not have 'defeat devices' in vehicles we engineer and manufacture."
BMW (BAMXY): "We are in general not commenting on issues concerning our competitors. The International Council on Clean Transportation (ICCT) study which resulted in the EPA investigations showed that the tested BMW vehicle complied to the limits also in the real world driving situations. We do not use any software that can influence emissions in a test cycle."
Related: Qatar lost $5 billion on Volkswagen scandal
Renault (RNLSY): Carlos Ghosn, the CEO of Nissan-Renault, told CNN that the last thing the industry wants is a breach of trust with the public. "It's very important that this trust continues and is reinforced," he said, adding he thinks the industry does not have a credibility problem. "Carmakers are reacting soon as they detect there may be any problem to make sure the consumer isn't left with a problem," he said.
Peugeot (PEUGF): "We do not comment on the VW case. As far as we are concerned, PSA Peugeot Citroën complies with the existing homologation procedures in all countries where the Group operates."
Daimler (DDAIF): "The information stated in the media does not apply to Mercedes-Benz passenger cars and as far as we are aware there have not been any investigations concerning Mercedes-Benz. We firmly reject the accusations of manipulation being made by certain organizations."