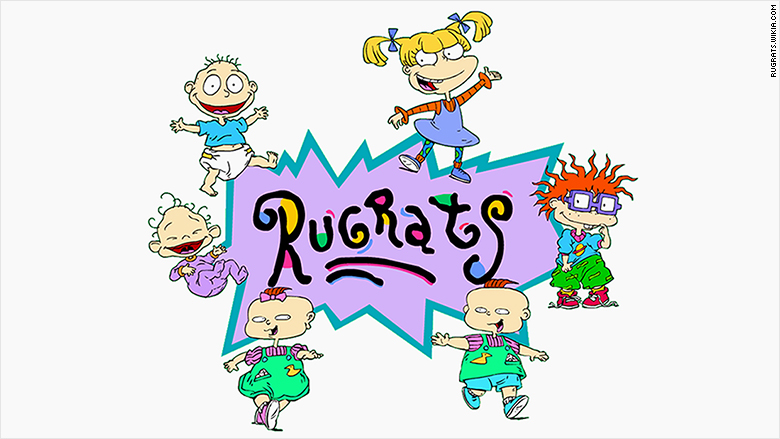 If you're a Nickelodeon fan, it's the 1990s all over again.
Nickelodeon is bringing back some of its most popular shows with an eight hour TV block of programming called "The Splat."
"The Splat" will showcase beloved reruns of the Viacom (VIA)-owned network on sister channel TeenNick, from 10 p.m. to 6 a.m. daily starting on October 5.
This includes 1990s animated series like "Ren and Stimpy," "Rugrats," and "Hey Arnold!" along with live action shows like "Legends of the Hidden Temple," "Salute Your Shorts" and "Clarissa Explains it All."
Think "Nick at Nite" but for Millennials. The move allows the network to bring back some of its oldest nostalgic fans who outgrew the network over the years.
Related: Nickelodeon to launch direct-to-consumer service
The TV block on "The Splat" will have a "rotating TV lineup" along with having "weekly themes and monthly programming stunts" that include the 1990s broadcasts, according to the network.
Nickelodeon is also creating a website for "The Splat" along with pushing out accounts on social media sites like Facebook, YouTube, and Instagram.
"We have been listening closely to our first generation of Nick kids that are craving the great characters and shows they grew up with watching Nickelodeon in the '90s," Cyma Zarghami, president of Viacom Kids and Family Group, said in a statement.
Missing from the list are fan favorite shows like "Double Dare" and "Doug," but Nickelodeon stressed that additional series will roll out throughout the year.