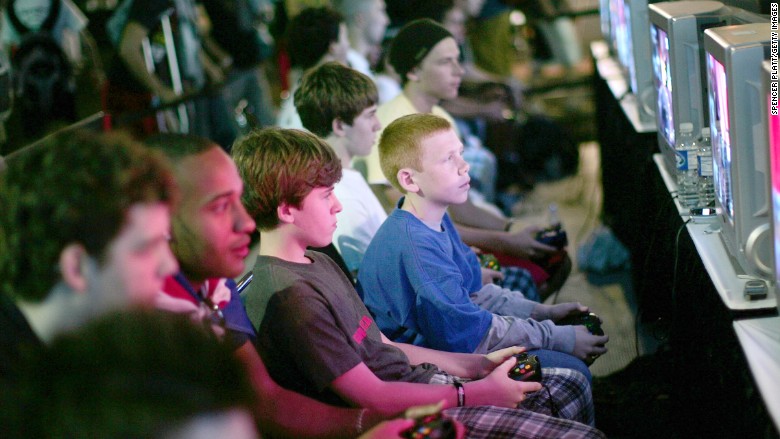 Are you ready for some... video games?
Turner Broadcasting announced a partnership with talent agency WME / IMG on Thursday that will bring competitive video gaming exclusively to its cable network TBS along with digital coverage.
This includes turning Atlanta's Turner Studios, home to TNT's "Inside the NBA," into the "East Coast epicenter for eSports competitive gaming" and will serve as the hub for the new league, according to the company.
The new league, which has yet to be named, will have televised tournaments twice a year that will include a 10-week regular season, playoffs and championship.
This means that Tuesdays through Fridays there will be live daily competitive gaming content on digital platforms. Then on Friday nights the gaming will air on TBS along with companion content on digital.
Turner, which owns CNN and is under the Time Warner (TWX) umbrella, did not specify when the league would begin other than to say sometime in 2016.
The game that players will be competing in will be Valve's "Counter-Strike: Global Offensive" -- a multiplayer counter-terrorism first person shooter.
The Turner deal brings one of the fastest growing leagues to prime time.
Global eSports has a viewership of more than 226 million with those numbers expected to grow to 323 million by 2018, according to data by NewZoo, a gaming research company.
"eSports is one of the fastest growing entertainment genres among young adults around the world," Lenny Daniels, president of Turner Sports, said in a statement. "We're looking forward to creating a tremendous live event atmosphere, leveraging the infrastructure and expertise within Turner Studios, and presenting the competitions in an innovative way."