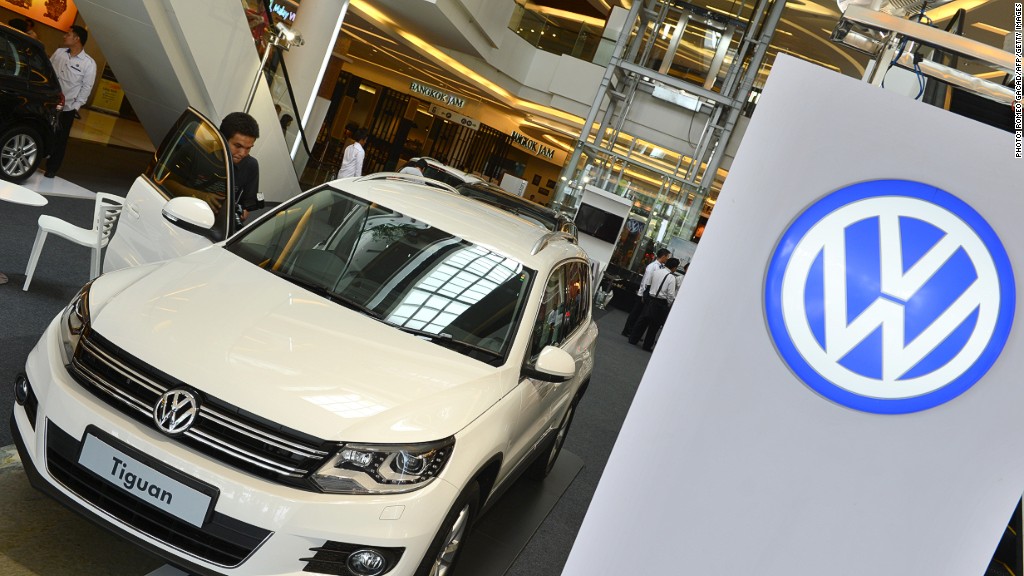 Volkswagen's new CEO Matthias Mueller has his work cut out for him.
The head of Volkswagen's (VLKAY) Porsche brand must quickly lay out a strategy for rescuing the German automaker from its emissions scandal.
Mueller has spent most of his career at the Volkswagen group so he knows the inner workings of the company. Now experts say he'll have to make some big, bold changes to get the largest automaker in the world back on track.
Here are the four key things he'll need to do to stabilize the company.
1. Come clean and communicate clearly: People are angry that Volkswagen misled regulators by using special software to cheat on diesel car emission tests.
Experts say Mueller must ensure Volkswagen isn't hiding anything else. If there's more to confess, he'd better do it now. So far the company has said very little about the extent of the problem outside the U.S.
Cleaning house must be followed by bold, frequent statements to customers, employees and investors about how he will make sure this never happens again.
Rob Bogosian, principal of consulting firm RVB Associates, says Mueller will need to say something like this: "In this company, from this day forward, we will always behave with integrity."
Speaking to reporters moments after his appointment was confirmed, Mueller said he would leave no stone unturned in his bid to win back trust for the group.
Related: Will anyone go to jail over Volkswagen scandal?
2. Fire the culprits and fix the culture: Mueller needs to establish quickly who cheated, why they cheated and who else knew. Then fire them.
"Volkswagen needs to terminate the employment of everyone who approved -- either explicitly or tacitly -- the fraud," said Cindy Schipani, a professor at the University of Michigan's Ross School of Business.
A small group of employees has been suspended, the company said Friday, but it gave no further detail.
The new CEO will also need to understand whether incentives were built into the system that encouraged people to lie -- and change them, if so, said Bogosian.
Things can change quickly if management is smart, said Matthias Holweg, a professor at the University of Oxford's Said Business School.
"It's the task of senior management to instill ethical values in the company. And you do this through attention to detail, rewards, incentives and penalties," he said.
All automakers do everything they can to look good in fuel consumption and pollution tests, including exploiting loopholes, Holweg told CNNMoney.
Mueller will have to send a strong message that Volkswagen values honesty more than making sure its cars pass the tests at any cost.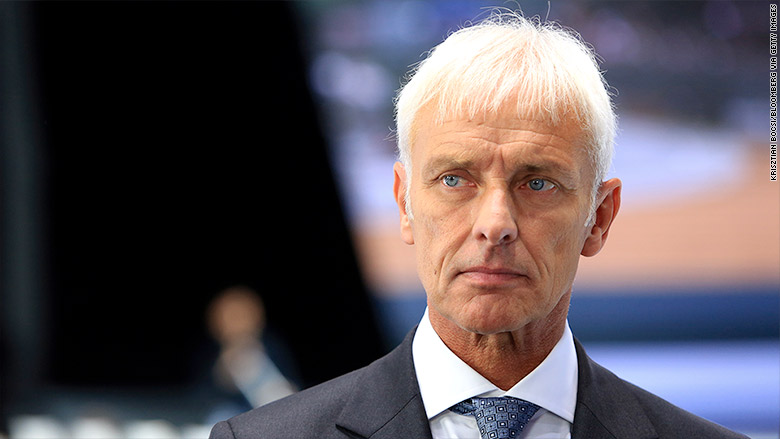 3. Take care of customers: Experts say Volkswagen will have to make any recalls as painless as possible for customers.
"They have to make [it] the easiest recall known to man. It has to be very consumer-centric," said Peter Bible, chief risk officer at consulting firm EisnerAmper.
Bible also suggests that Volkswagen compensate customers who bought the affected diesel cars, since their value has likely declined since the scandal hit. This could help restore its reputation with angry drivers.
4. Look after investors: It's crucial that the group reassure nervous shareholders. The value of their investments has fallen by over 25% in a week.
The single largest shareholder is the Porsche family, which owns a 50.7% stake in Volkswagen through a holding company.
"If you're not good at dealing with the Porsche family, there's not much of a chance you'll succeed," said Christian Stadler, a professor of strategic management at Warwick Business School.