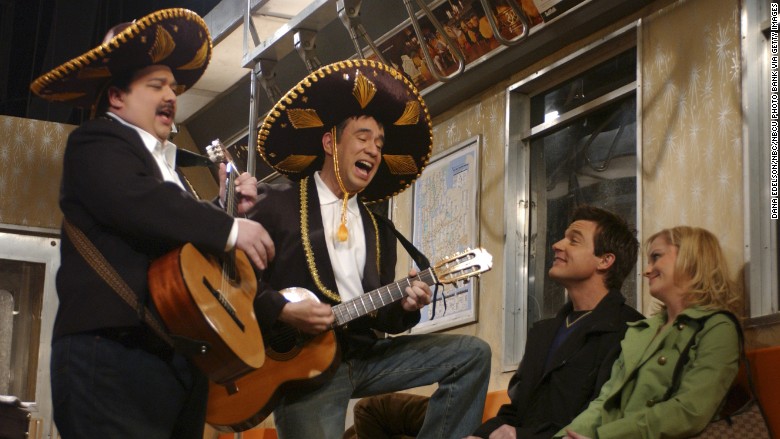 Latino comedy is about to get "Más Mejor."
Lorne Michaels' Broadway Video is teaming up with "Saturday Night Live" veterans Horatio Sanz and Fred Armisen to create a digital comedy channel aimed at the English-speaking Hispanic audience.
"Más Mejor," which means "more better" in English, will be a joint venture between Broadway Video and NBCUniversal Telemundo Enterprises. NBCUniversal enterprises reaches over 90% of Hispanics in the U.S. in English and in Spanish, according to the release.
"We're excited to work with Telemundo Digital and our soon-to-be-announced distribution partners to provide a platform for the many talented Latino performers and creators here and abroad," said Broadway Video president Brita von Schoeler.
Related: Inside Trevor Noah's final test run for the new 'Daily Show'
The channel will feature a home-grown and international cast including New York City based comedy troupe "Room 28," Vine star David Lopez. It will also partner with Mexico City based production studios What A Bear and Lemon Films.
The content will be a mix of Spanish and English-language, according to Broadway Video.
Hispanics represent about 17% of the U.S. population, many of them U.S. born. This year, for the first time, the English-speaking Latino population in the U.S. surpassed Spanish-only speakers. English and Spanish language networks are scrambling to attract young Latino viewers who live their lives predominantly in English. Spanish only networks are particularly at risk of losing viewership by the changing demographics.
Related: I'm no 'anchor baby,' I'm Michele Cantos -- and I'm giving back
"We constantly look for new ways to connect with Hispanic audiences," said Peter Blacker, NBCUniversal's EVP of digital media and emerging business. "Partnering with Broadway Video on this launch represents our first move into multiplatform comedy," he said.
Broadway Video says its production schedule will be announced in January. It will include a weekly short-form premium comedy series and other topical video and editorial content.