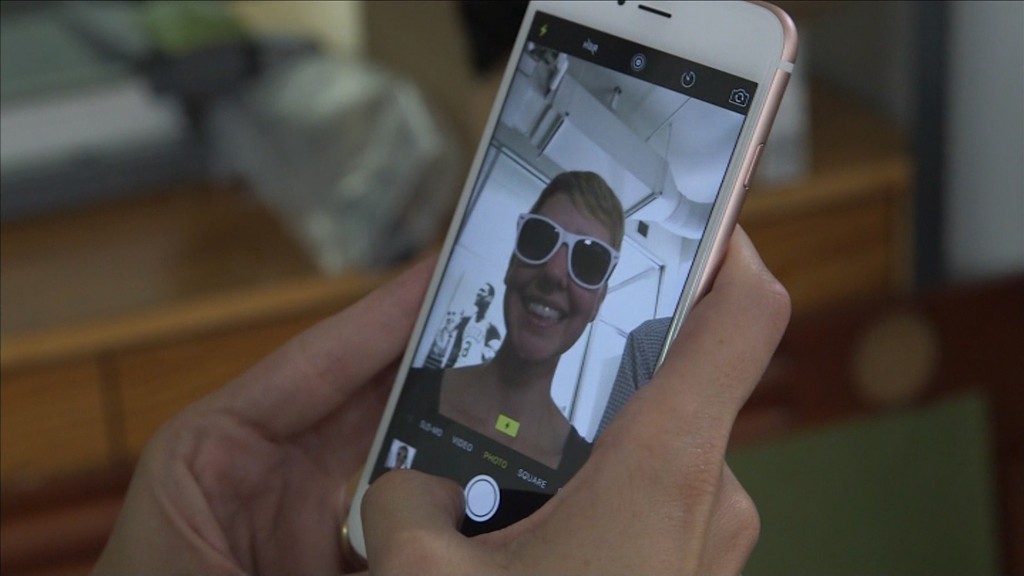 Go ahead, sit on 'em. (Figuratively, of course.)
The new iPhone 6S and iPhone 6S Plus are made from aircraft-grade aluminum that will not bend like the iPhone 6 and iPhone 6 Plus did under certain amounts of pressure.
Two separate and independent tests have concluded that the "S" models can withstand more pressure than their predecessors before bending, and will also retain their original shape once pressure is released.
"'Bendgate' is a thing of the past," smartphone warranty provider SquareTrade concluded.
The company tested the new phones by applying 170 and 180 pounds of pressure to the iPhone 6S and 6S Plus, respectively -- a "dramatic improvement."
Gadget repair shop uBreakiFix's test came to the same conclusion.
Last year, when the iPhone 6 and 6 Plus launched, a handful of customers that bought the larger phones reported that their phones became bent after they carried them in their pockets for a long time. The phenomenon quickly became dubbed "Bendgate."
At the time, an Apple spokesperson said that a "bend in an iPhone is extremely rare" with normal use.
The new iPhone 6S and iPhone 6S Plus went on sale online earlier this month and in stores for the first time on Friday, setting another record for Apple. The company said it sold 13 million of the phones over the first weekend of sales.