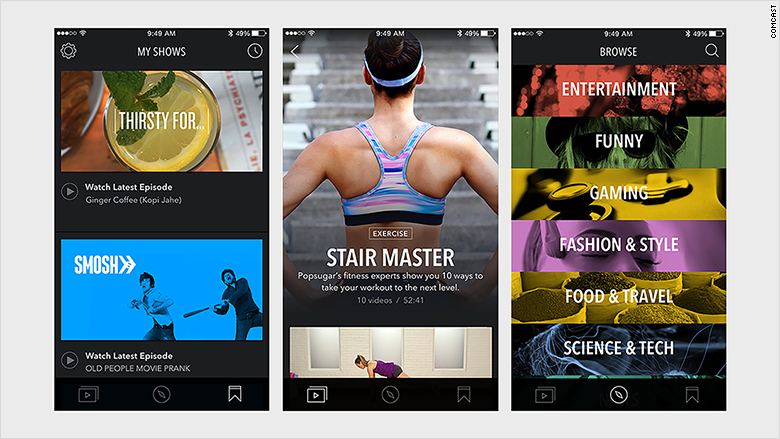 Comcast is introducing a new way to navigate the booming landscape of TV-quality digital video.
On Tuesday the cable giant announced the beta launch of Watchable, an online video hub that has been in the works for months.
The Watchable app will have videos from roughly 30 partners including BuzzFeed, GoPro, Maker Studios, Vice, Refinery29, Vox, and The Onion. NBCUniversal, which is owned by Comcast, is also a launch partner.
All of the videos can already be found elsewhere, but Comcast is creating a curated destination for them.
Watchable takes the form of a web site, an app for mobile devices and an app on Comcast's X1 set top box. This means Comcast customers can easily watch a slice of the web's digital content on their big-screen TVs.
But through the app and web site, people who don't subscribe to Comcast can also access the hub.
The venture is entirely ad-supported, with partners receiving roughly 70 percent of the revenue and Comcast keeping the rest.
Related: Comcast brings live streaming to your TV
The videos will be sorted into categories like entertainment, sports, news, and food and travel.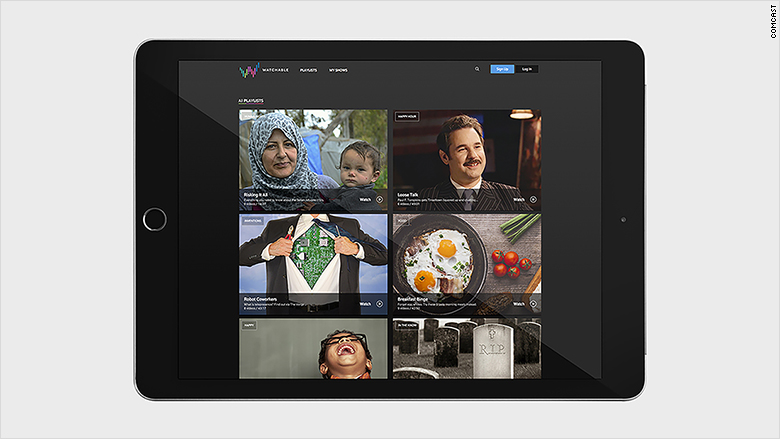 Comcast said it will add more partners "over time" and will make the app "more personalized," including ways to share what a user is watching.
"We want to continue to connect creators of compelling content with viewers who want to be entertained, and have been experimenting with new partnerships to deliver more high-quality videos from the web, especially to the television," Sam Schwartz, Comcast's chief business development officer, said in a blog post.