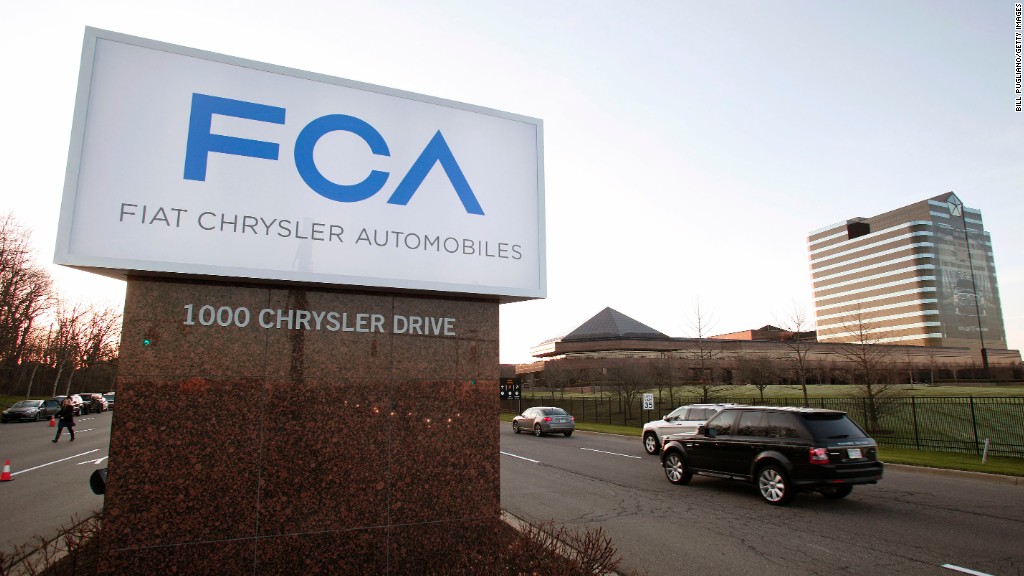 Fiat Chrysler and the nation's auto safety regulator said Tuesday that the automaker failed to properly report problems with its vehicles as required by law.
As a result, fatal accidents did not get the attention they needed from the National Highway Transportation Safety Administration, which called the company's failures "significant."
The gaps in reporting raise the possibility that Fiat Chrysler has failed to recall cars that it should have.
"The news is obviously troubling," Transportation Secretary Anthony Foxx said. "NHTSA is still trying to uncover how far back this goes."
A statement released by Fiat Chrysler is vague, but the company admitted there were problems with its reporting under the TREAD Act.
The TREAD Act requires car companies to notify NHTSA every three months of accidents that caused injuries or deaths. It also requires notification of mechanical problems.
The safety agency said the gaps in reporting resulted in a "significant under-reported notices and claims of deaths, injuries and other [required] information."
Fiat Chrysler could now face a major fine as well as a bevy of recalls.
"NHTSA will take appropriate action after gathering additional information on the scope and causes of this failure," said NHTSA administrator Mark Rosekind.
For its part, Fiat Chrysler said it "takes this issue extremely seriously, and will continue to cooperate with NHTSA to resolve this matter and ensure these issues do not reoccur."
In July, Fiat Chrysler (FCAM) agreed to pay a record $105 million to settle charges by NHTSA that it had mishandled 23 separate recalls.
As part of that settlement a federal monitor was appointed to oversee Fiat Chrysler's recall process.
The company's statement Tuesday said the new problems with its reporting were discovered because of the increased scrutiny called for by that settlement.
The information is supposed to be analyzed by both the automaker and regulators to determine whether flaws in the vehicles are the cause of the accidents and whether or not a recall should be ordered.
Related: Fiat 500L - Good choice for frugal Pope
The issue with Chrysler is similar to a problem that Honda (HMC) had with its reporting system that resulted in NHTSA imposing a $70 million fine on the Japanese automaker at the end of last year. Honda admitted that data entry and computer programming errors caused it to not report 1,729 serious accidents over a 12-year period.